1988 E30 M3 S54 Swap located in Southern California.
Under 1k miles since the build has been complete. The S54 was refreshed and installed by Castros, new GC coilovers, all the goodies.
Car is located in Villa Park, CA, lien free, clean title. Zinnoberrot paint wrapped white, two sets of wheels, new tires on each. Two pages of parts and upwards of $30k spent in the last 2k miles to get it dialed in, over $70k total and too many hours spent.
The car is setup for street with sound deadening, seat delete instead of stripped interior, ac, radio, etc.but can still do track duty as it is well balanced, powerful, has buckets, roll bar, harnesses, upgraded braking, fuel, and cooling systems.
I absolutely love the car but with a new baby I just find less and less time to drive it. I had built it thinking I would be doing some track days but it has yet to make it to the track as I picked up an SR3, so it has only seen weekend outings about once a month. I have a full photo set documenting the paint being in great shape prior to be wrapped. Registration paid through June 2021 and smog cert will be provided at sale if selling to a CA buyer. 175,158 mi on the chassis and only 812 since motor install. Car has been a California car since new.
After seeing a salvage title S54 E30 sell for $63k plus fees I would think a list price of $59k obo is in line for my car. If I don't sell it quickly it will be off for a refreshed interior and trying to fetch somewhere in the 60s. Link BAT sale: https://bringatrailer.com/listing/1988-bmw-m3-101/

Email [email protected](dot)com
Parts list:
58k mile S54 sourced and refreshed by Castros motorsports with bearings, bolts, cam bolts, and all seals gaskets, vanos solenoid pack, etc. 5 speed e36 M3 transmission
Factory DME, wiring, sensors and accessories
Dyno tuned by RK Tunes Alpha N. The car made 322 WHP (about 370 crank hp)
Modified intake plenum by Castros
Castro Motorsports air box and filter
Compomotive Motorsport 8x18 wheels in white with OZ decals mounted with sub 200 mile 245/35r18 rear and 225/35/r18 front michellin pilot sport PS2
BBS RC wheels just stripped, powder coated bronze and mounted with sub 100 mile Nitto NTO1 in 2255/40r17 rear and 215/45r17 front. (older photos of the car prior to the wrap show the wheels before fresh powdercoat and tires)
Ground control coilovers
Ireland Engineering Wilwood front brake kit with new pads
New rear slotted rotors with new stoptech pads
Newly installed Factory AC components, lines, receiver, driver, expansion valve, R134 Fittings, recharged
AKG shifter, shift rod, selector rod
Aligned and corner balanced
Adjustable sway bars
Shortened front sway bar end links
Adjustable rear camber and toe eccentric bolts
Reinforced trans mounting bracket
E36 M3 steering rack
Z3 M Coupe 3.15 BMW Motorsport differential
Z3 M Coupe diff cover
New bushings throughout (subrame, trailing arm, diff, control arm, sway bar, etc.
Ireland Engineering motor and trans mounts
Stage 2 FX e36 m3 clutch kit with single mass flywheel
E36 z3 motor mount arms
New oem windshield
New oem from grilles and emblems
New oem water pump
New oem idle valve
New oem e46 M3 thermostat
New rubber fuel hoses
New lightweight Oddyssey battery
New E36 m3 radiator hoses
New E36 PS hoses
New alternator
Custom high pressure PS pipe (e46 pump, e36 rack) Custom braided oil cooler hoses
Stock E30 M3 oil cooler with custom fittings
E34 M5 Brake booster
Steel braided e30 M3 brake lines
Stock E30 M3 oil cooler with custom fittings New S52 oil pump
VAC Motorsports oil pump baffle
E34 M50 oil pan
Bosch 044 fuel pump with custom swirl pot in trunk
Mishumoto aluminum radiator
Custom Headers
VAC Motorsports secondary air block off plate
Custom tig welded exhaust with dual 2.5" pipes
Custom rear seat delete by Castros
Trunk liner, spare tire, and tool kit included but not in car due to weight.
New rear wheel bearings
Tie rod assemply and lock plate
Garagistic Offset Eyeball control arms
E30ig shift lights
New MTech 2 steering wheel
Sebring stainless muffler
Custom X pipe
Momo race seats
Auto Power roll cage
Castro Motorsport EVO replica front lip
3M window tint
Dual Russell competition inline fuel filters
Mishimoto adjustable fan
OEM e46 m3 gas pedal
H&R 15mm wheel spacers with extended bolts
New E30 M3 coolant reservoir
Rogue Engineering accessory pulleys
New PCV valve
Race Skids E30 skid plate
EVO replica brake ducts
Evo Carbon wing
Dozens of other items but this list could go on forever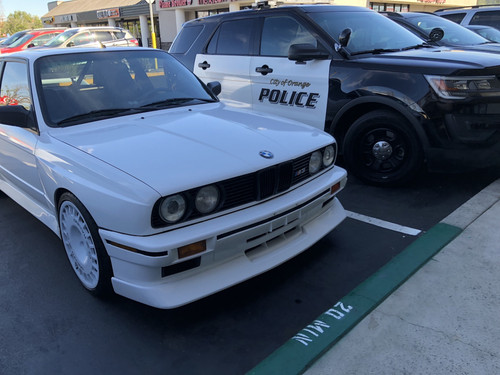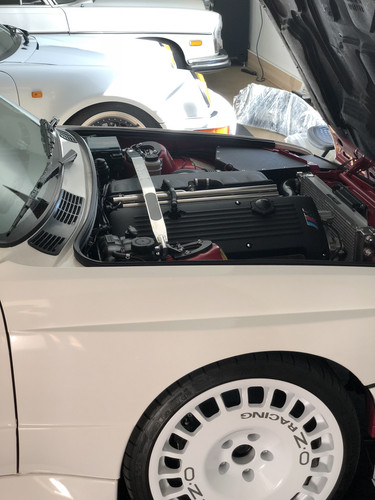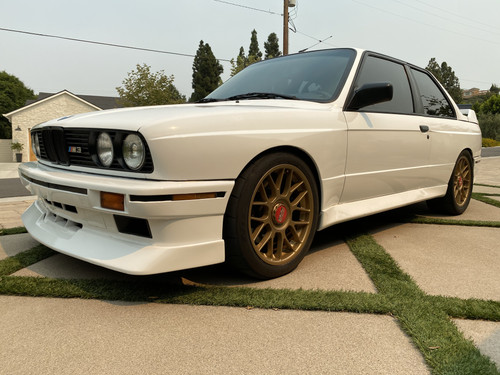 [url=https://freeimage.host/i/22HRPR][img]https://iili.io/22HRPR.md.jpg[/img][/url]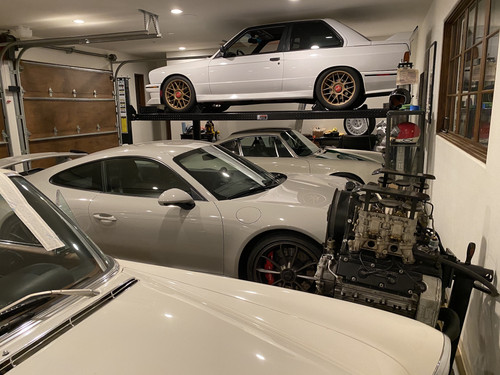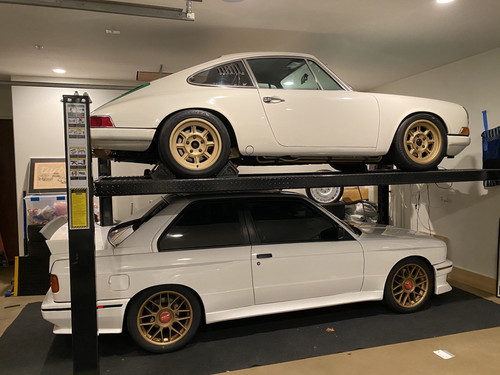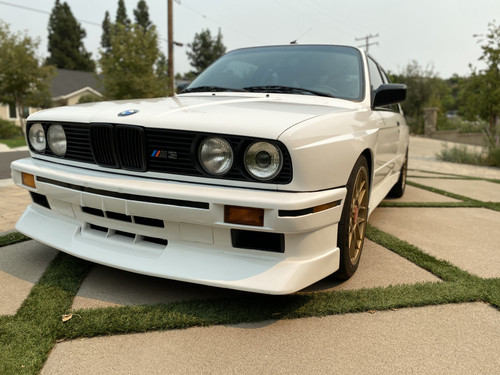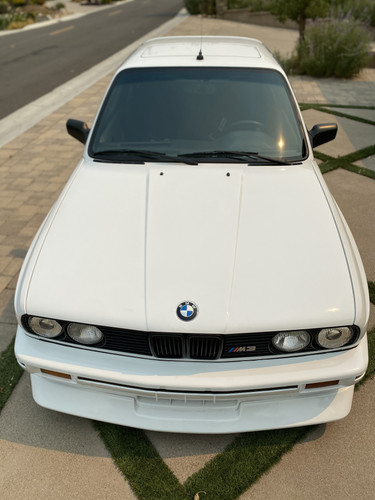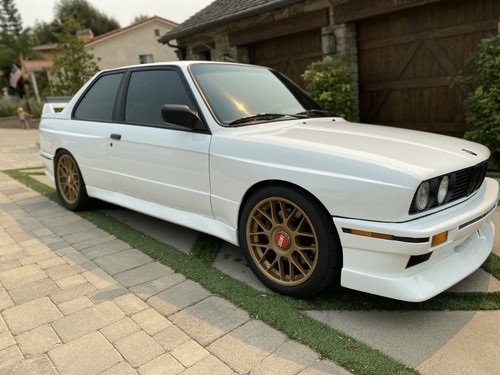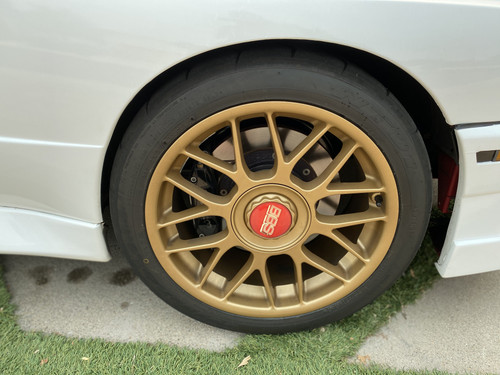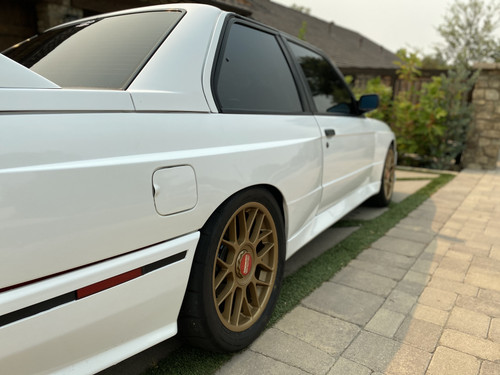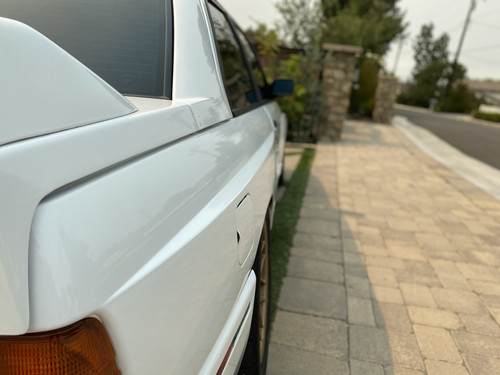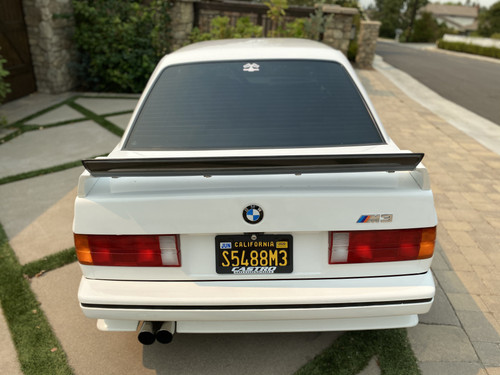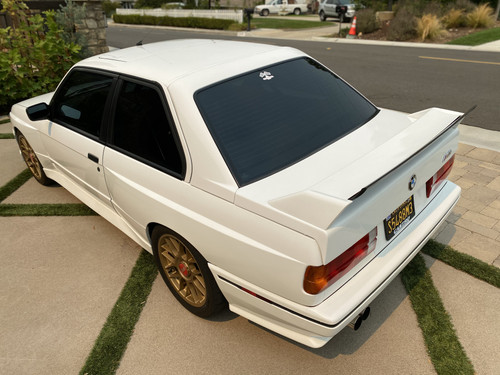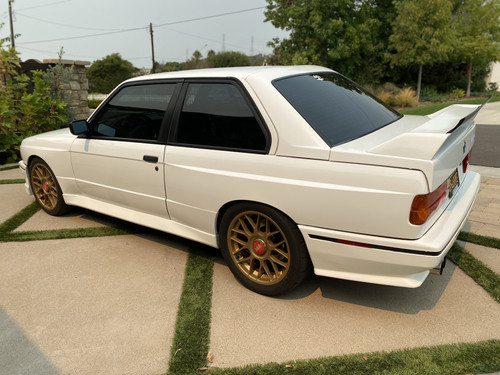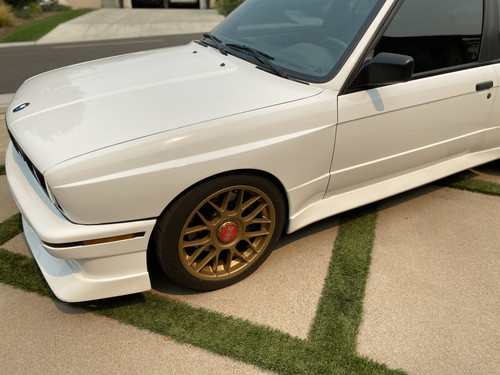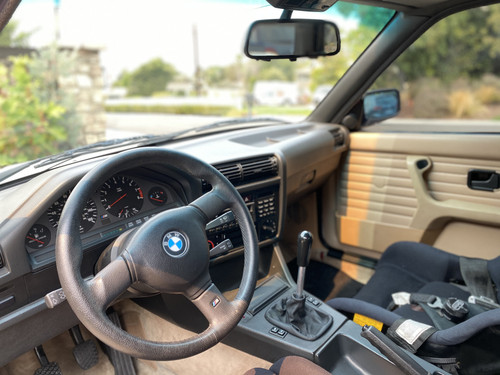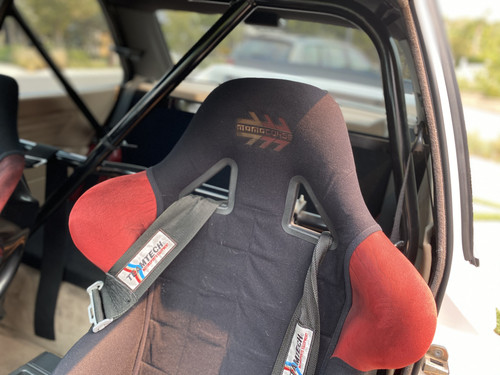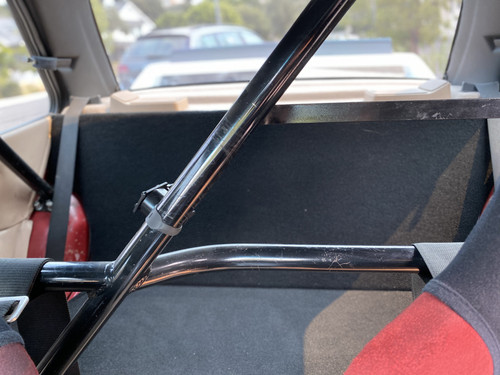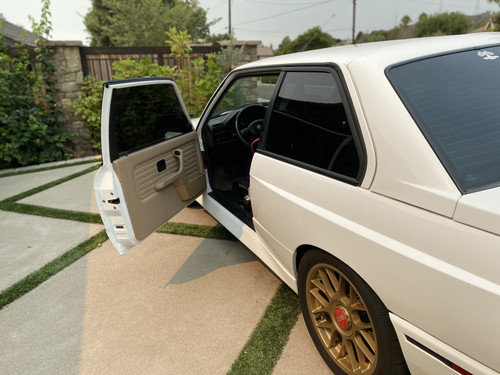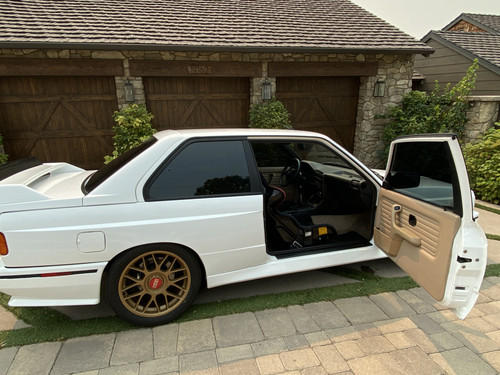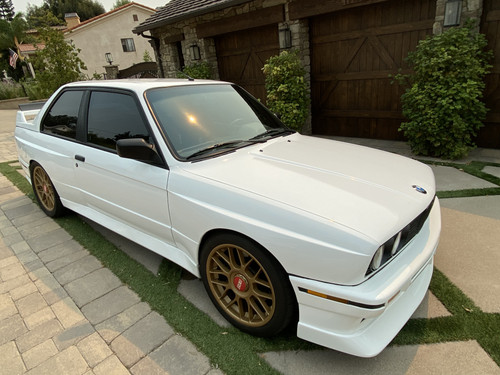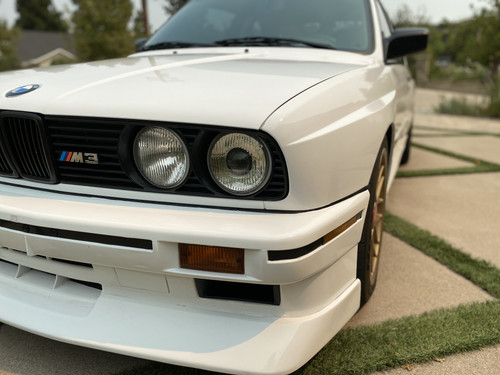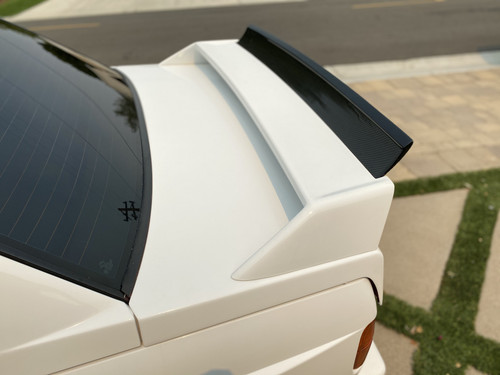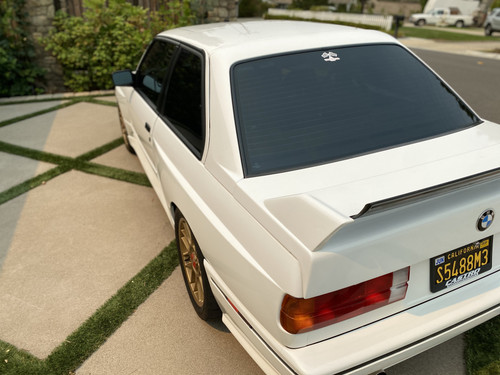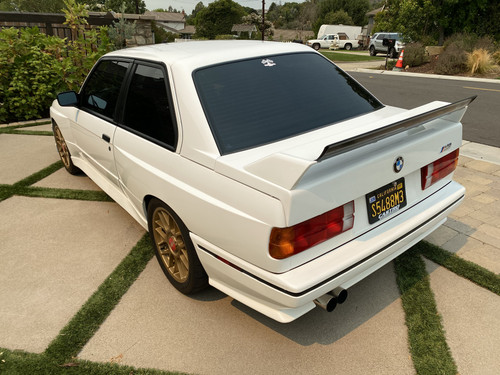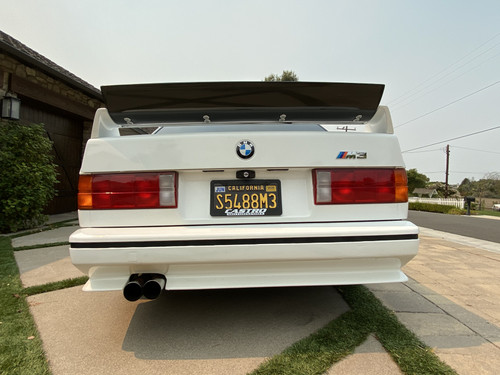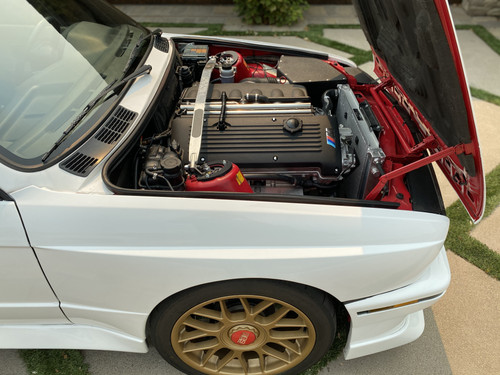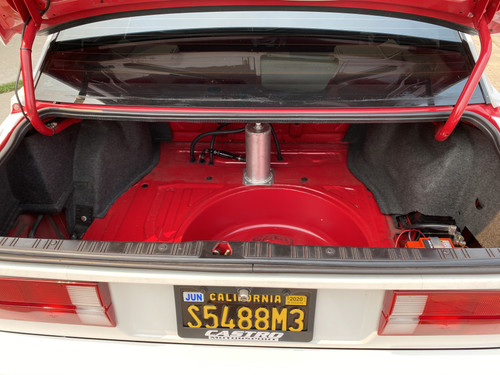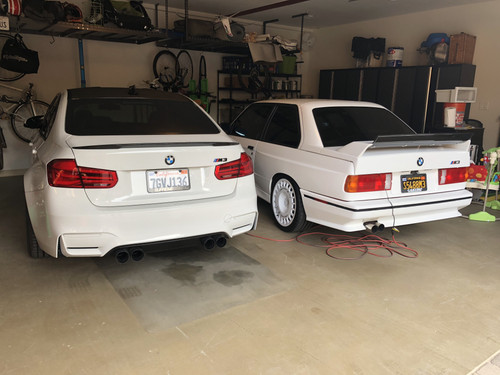 [url=https://freeimage.host/i/22HZDg][img]https://iili.io/22HZDg.md.jpg[/img][/url]
[url=https://freeimage.host/i/22HAMv][img]https://iili.io/22HAMv.md.jpg[/img][/url]