1989 BMW E30 M3





[FONT=[/IMG]
First, my English is not good, so let me know if there is any questions.

I have been selling this car for a few weeks, there is member question me and my car for being Junk title not salvage title. I have been running to my local DMV check out make sure everything. My local DMV says: "This car has always been salvaged California title since 1993" I believe all California salvage title cars says /Junk title issued in CARFAX. Please see pictures below, I believe this title is what other state DMV will take to re-title this car in their states. Please make sure with your local DMV before you buy. *I do NOT want any misunderstanding*

There is a tread on this forums says that "I being SHADY" I have a small business located in San Diego, I do NOT need to lie for title status on a $7,500 Salvaged E30 M3. I believe I can even part it out for close to this amount. Cars are something for fun, I don't need to get bad names to make a lie on selling a car.

Now about car:
1989 E30 M3
Title: California Salvaged title. See photos.
Vin: WBSAK0309K2198359
Miles: around 140K original miles.
Engine/Tranny: good
Body: Right side quarter has been repair. Ok job but can be clean up to be good.
Frame: Straight.
Rust: NO.
Drive: OK, needs front brake rotors or MAYBE wheel bearings.
Interior: No crack on dash, Good Tan Color interior now from my other M3 which I convert to black one, condition of interior is good. Missing a few parts such as glove box and other small pieces. Missing M3 steering wheel, there is regular 3 steering wheel in it.
Asking $7,500 or best offers, No low balers, I believe this is an ok deal for a running Salvage M3 which is not too beat-up.

Great project car, runs good, needs work, salvage title!

I am not a long time member on s14.net, but I don't just log in to sell a car. I like M3, I have two of E30 M3. I check this website for a few years.


If you think this is what you want, give me a call 619-957-1686


[/FONT]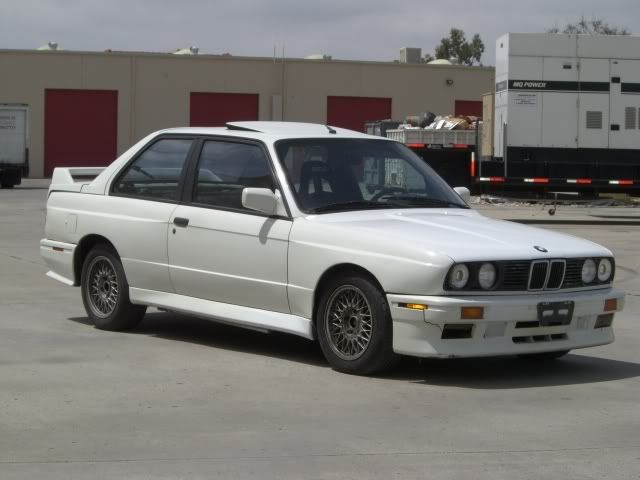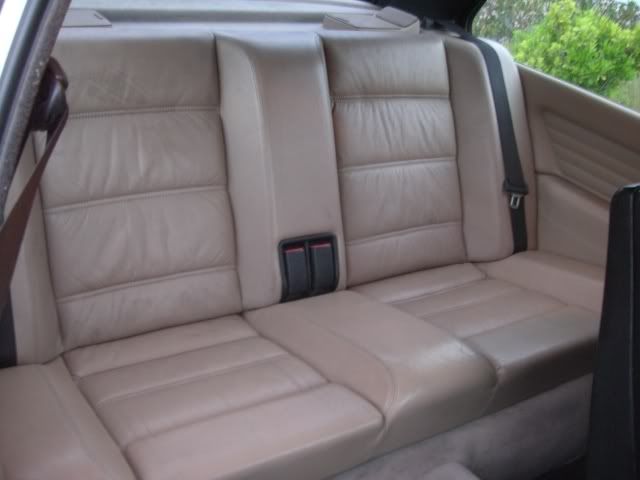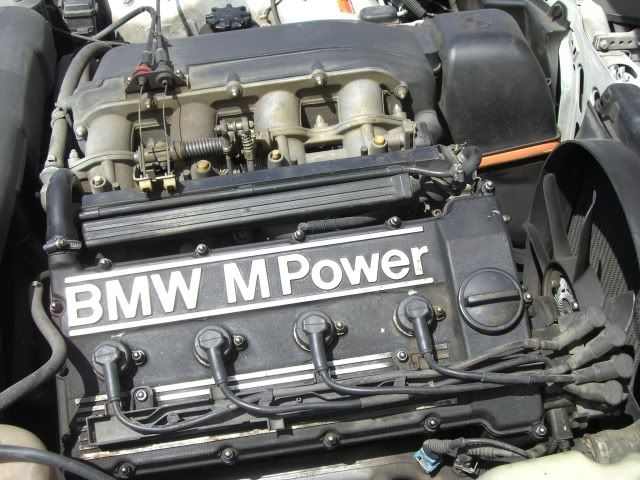 - - - - - - - - - - - - - - - - - - - - - - - - - AUTOMERGED! There's no thread "bumping" or "double posting" within a 24hr period. - - - - - - - - - - - - - - - - - - - - - - -


California salvage cars issued "Salvage certificate" when it got totalled by insurance company. When you retitle the car when it's ready back for the road, it says "salvaged" on title. This is some other information I got from DMV.