For Sale: 1988 E30 M3.
Engine and transmission are stock with 194k on them.
Suspension has been completely over hauled.
This includes: New control aluminum arms, Tree house racing lollipops, All new wheel bearings, new rear trailing arm bushings (camber adjustable), Full Ground Control race coilovers with camber plates, Front and rear sways with adjustable end links, all of the reinforcement plates needed, and much more I cannot think of.
Interior has a pair of Mono race seats (not sure of the model).
I have the original black interior, its rough, but I have it all except the carpet.
Exterior is perfect. The paint job was done by one of the best painters around.
Wheels have less the 1k miles on them since full refinish.
Car has many, many things replaced. All gaskets, hoses, new radiator with electronic fan, Under drive pulleys, ERT chip.
Everything I have for the car is included. Extra parts, interior, bolt in cage ect..
Here are a few pictures of the car the way it sits.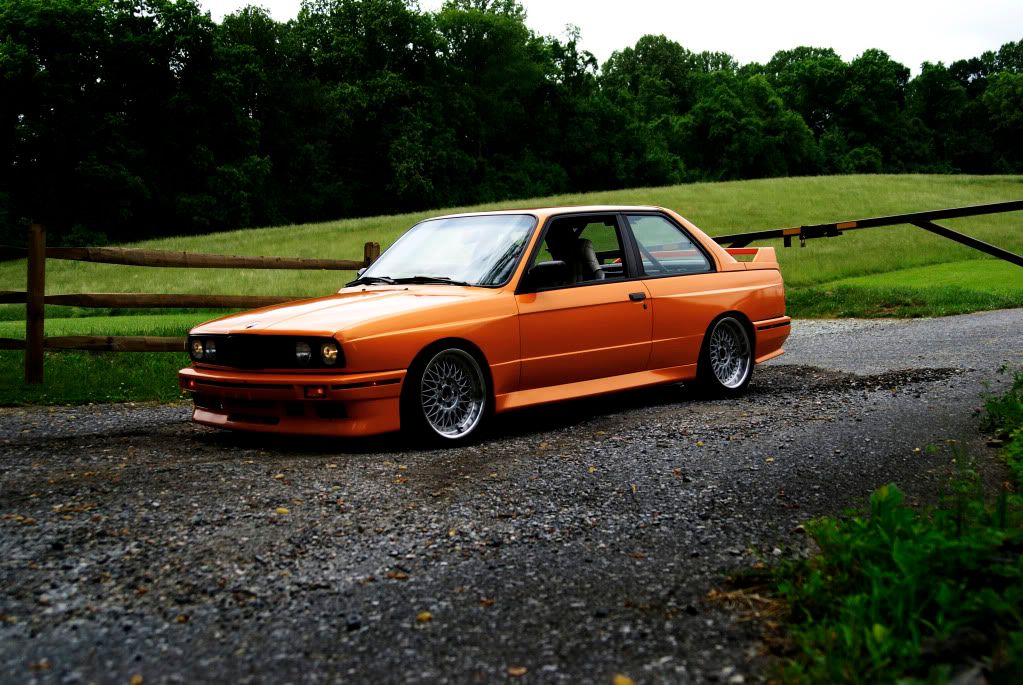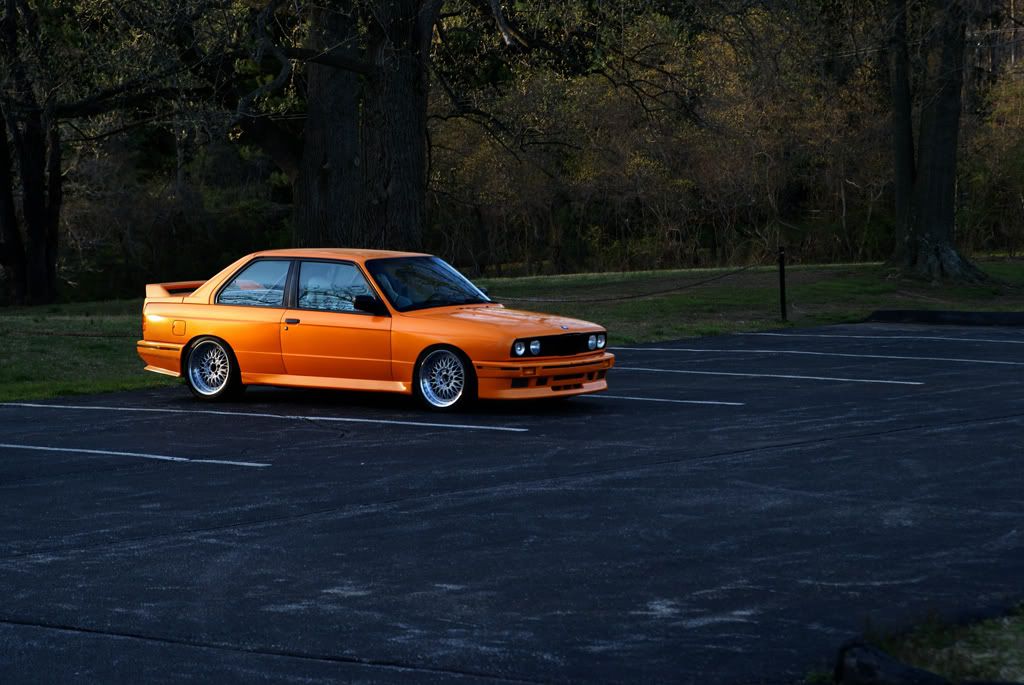 Price is firm at 12k
Serious inquiries only.
My E-mail is Mharr AT udel DOT edu
Please E-mail as it is easier to keep track of. I will provide addition information upon request.