1990 BMW M3
Alpine White with Silver leather Interior
San Diego, CA
188,XXX Miles
Vin: WBSAK0311LAE34196
Iíve owned the car for 6 years and have loved it. However, life moves on and I will be moving to the east coast coming up, and canít take it with me. So, up for sale it goes. Car is in great shape and is a great driver. Iíve put aprx. 35K miles on it since I bought it, and it has been very reliable for me. Engine pulls very strong. CA car for its whole life, No Rust. Clean Title. Body work is all straight with matching Vins and paint is in very good condition for being a 25yr old car.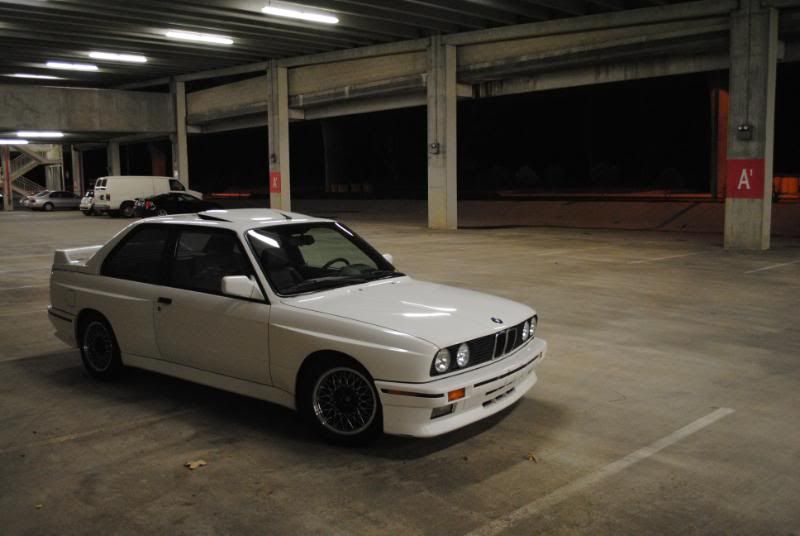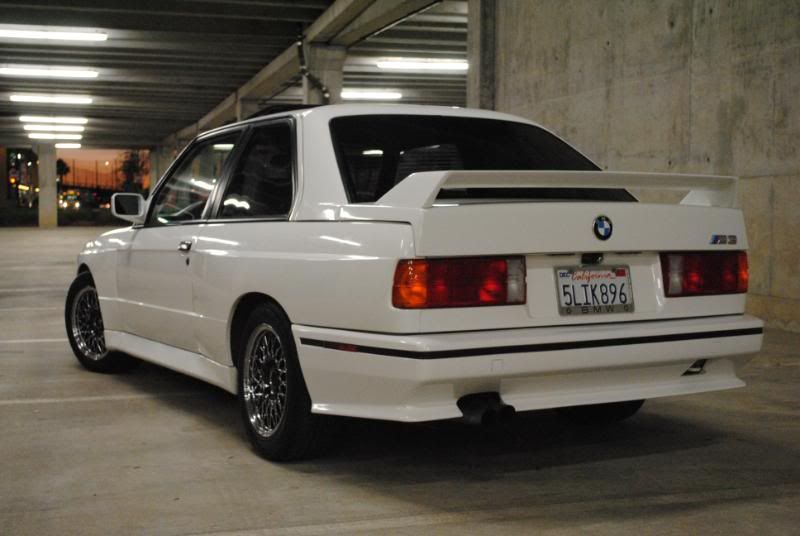 Compression numbers are 170-180 across all cylinders
Upgrades:
Vogtland Club Spec Springs(Stock Springs also included in sale)
Bilstien Sport Dampers
GIAC Engine Chip(Stock chip also included in sale)
VSR High Flow Cat Center Section
Hella H1 and H4 Upgraded Headlights
Goodrich Stainless Steel Brake Lines
Moroso Spark Plug Wires
Ireland Engineering Strut Brace
Euro Tow Hook Covers
Evo Hood Seals
Oil Pan Baffle
Problem Areas:
Transmission makes a rubbing noise when in 2nd and 4th gears.
Drivers Seat is splitting at the seams and has a few rips in it. Passenger seat shows some wear, but no rips or split seams. Rear seat is in great shape.
Two small dents next to sunroof and dents on driver side window trim where someone tried to pry open the sunroof/door to break in.
OBC Display has gone out
Black Scrapes corner of front splitter.
AC no longer blows Cold, Heater and fan work great
Black Scrapes on corners of front splitter.
Rear wing shows the typical spider web cracking in it.
Extras Included:
NOAH custom fit car cover
Wedge Engineering Recaro SRD seat brackets
Stock Springs
Stock engine chip
Stock sealed low beams
I know a lot of people on here will be trying to judge the condition of the car from other parts of the country, so Iíve attempted to take as many photoís as I can. However, if you would like to see a closer part of the car in detail, just let me know and I would be more than happy to take some more photos for you.
Price is 14K obo.
For detailed photos, please see:
http://s59.photobucket.com/albums/g287/M3shark/M3/