This car was previously posted without my permission and I have tried to be very thorough in this write up. Please let me know if there is any more information you'd like to see.
Basic Overview: Car has 176,500 miles on the working odometer, the original S14 is still in the car. As best can be told from the large amount of original receipts including the original window sticker, the car has had at least three owners prior to my picking the car up in May of 2010. Car has no rust, but was in a minor fender bender about four months ago, which still has yet to be rectified. I rear-ended someone, and bent the nose panel, and cracked the bumper and bumper carrier. Since then, the bumper cover has been repaired, and a new OEM nose panel and bumper carrier have been purchased, as well as an adequate amount of DS paint, hardener, primer, and clearcoat mixed by National Coatings & Supplies in Raleigh, NC. Much of the paint on the roof and C pillar is oxidized, and in need of work. The hood is currently hazy, but will improve with buffing. I've only managed to get the car on track once as well as a trip to one autocross in the year and a half I've owned it. The car is simply too much for me to maintain at the moment, and I would like to get into an E36 M3 which is the only trade that will be entertained right now. This car runs and drives very well, pulls hard to redline, no cutting or hesitation. Diff is quiet, no alignment issues. Despite its appearance, the car hasn't been driven hard during my ownership.
Maintenance/OEM/Wear Items
Car Has:
Crackless Dash
Brand new windshield (sustained a crack at a track event)
New pads front and rear (fronts are installed, rears are included with sale)
New rotors front and rear (fronts are installed, rears are included with sale)
Functional AC converted to R134A
New clutch as of August, 2010 installed at Shadetree Garage, Raleigh NC
New shift linkage components as of August, 2010, installed at Shadetree Garage, Raleigh NC
New Driveshaft Guibo
New Throttle body gaskets
New Lower intake hose
Aftermarket
Car Has:
European Analog Clock
Borla Catback
H&R Race Springs
Bilstein Sport Shocks
Stainless Steel Brake lines
Ireland Engineering front and rear sway bars
Hard Dog half cage
Simpson five point harnesses
KMAC camber plates
Bulletnose 75mm wheel studs
Issues
Car Needs:
Power Steering leak resolved - Very slow leak, could be reservoir or hoses, never tracked it down.
Rear swaybar end links - one was found broken during ownership, both were removed and the bar tied up on the car.
Blower Motor - squeaks on 1-3, less noise on four. Functional through the range, just noisy.
Fuel Gauge - sometimes misleading. Jumps around periodically, but the low light has always worked.
Passenger side lock cylinder - can be touchy, may be going out.
Passenger side seat - likes to not lock.
This sale will include: Fitted Car cover, one set of stock M3 15" wheels with TOYO Proxes RA1's with enough tread for perhaps an autox or two, one set of 15" stock wheels with 205/50 street tires (Kumho Ecsta I believe, will check on this), one set of E38 Weaves 16x8 with 225/45 rollers. The rear seat, which has a small tear at the top, will also be included with the car, as it isn't currently installed. 13 Button OBC is also included. Replacement bumper carrier, bumper surround gaskets, and nose panel as said above are also included.
Asking Price: $11,500 picked up in Raleigh or surrounding area. Will entertain trades for well equipped E36 M3 coupes potentially plus cash. Please PM me for more information if interested.
Forth Coming Info: Pictures of new components installed on car, compression test numbers, and the results of a carfax.
PICTURES (Car is Dirty)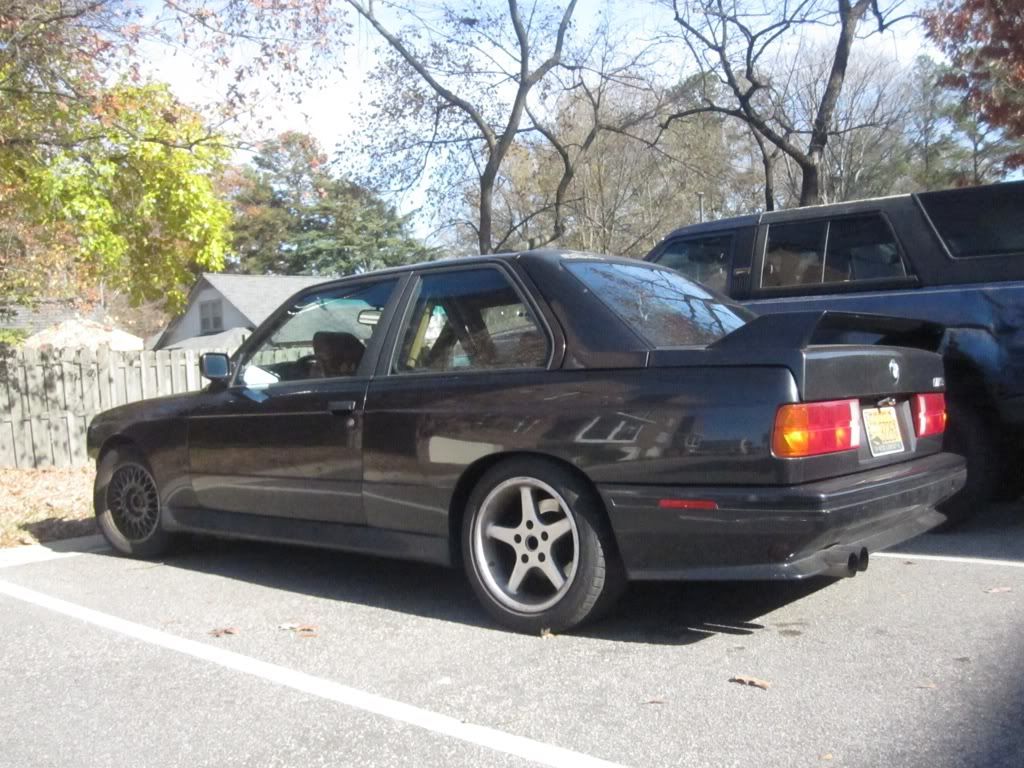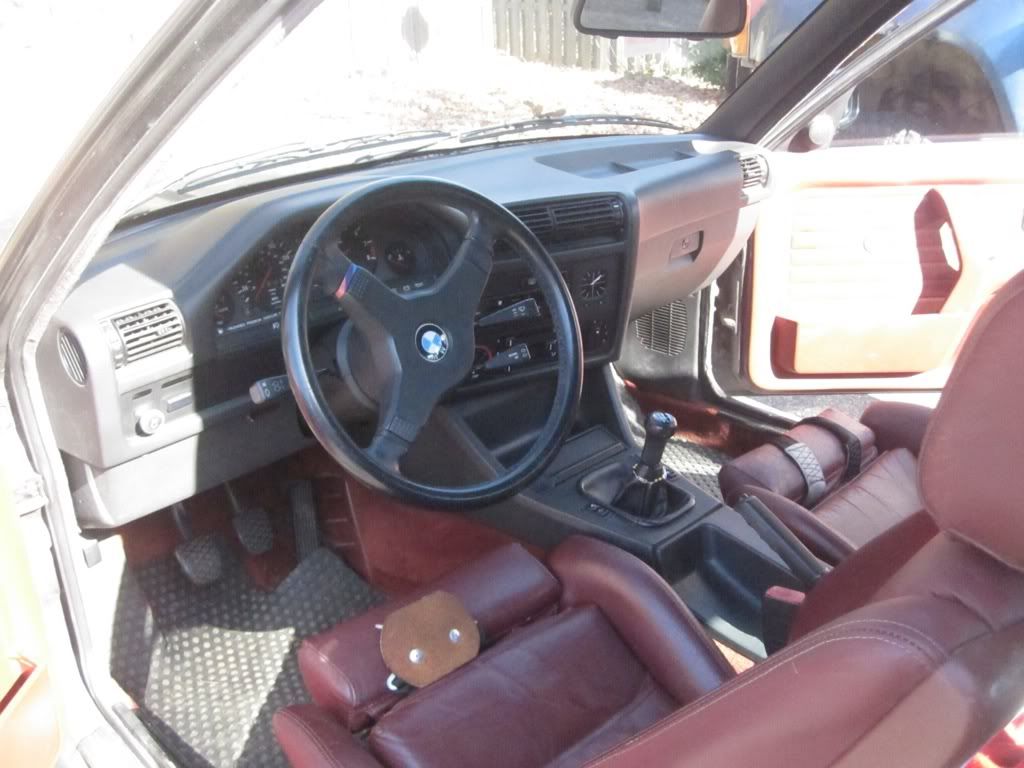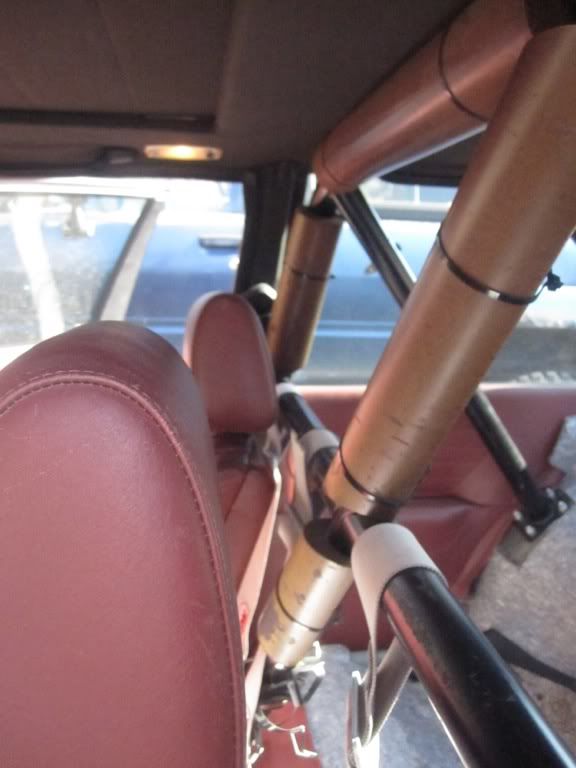 WHEELS TO BE INCLUDED WITH CAR: