Hi all,
had a respray recently, just detailed your engine bay, entering a "show 'n' shine".....?
i have reproduced some lovely stickers which are exact copies of the originals. i have spent a lot of time getting the graphics just right so as to look as near oem as possible, the fonts have been carefully edited and sized and the graphics are as sharp as can be. the photos dont do them justice, they need to be seen, felt, touched, experienced...........here's some pics for you to take a peep at!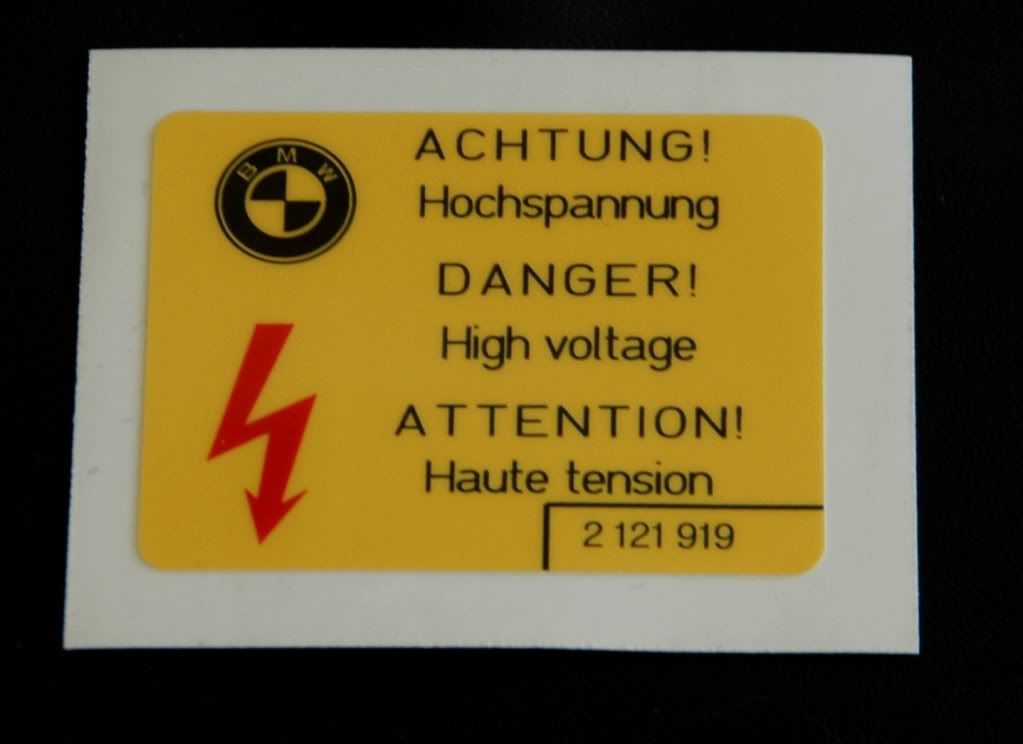 the decals are printed onto high quality vinyl with uv cured solvent inks and then where applicable a final gloss laminate layer is applied for durability and an excellent finish. the decals were designed by me but printed by a top printing company (i dont print them at home on my epson!) so the quality is excellent and they are precision cut with round corners where required.
******reflection of gloss layer********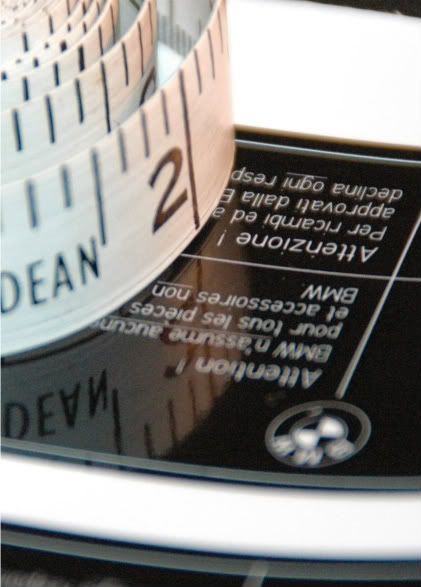 a cambelt sticker
2 types of petrol cap sticker a white one for UK non-M3 cars, so ignore that one, but a red one for you chaps!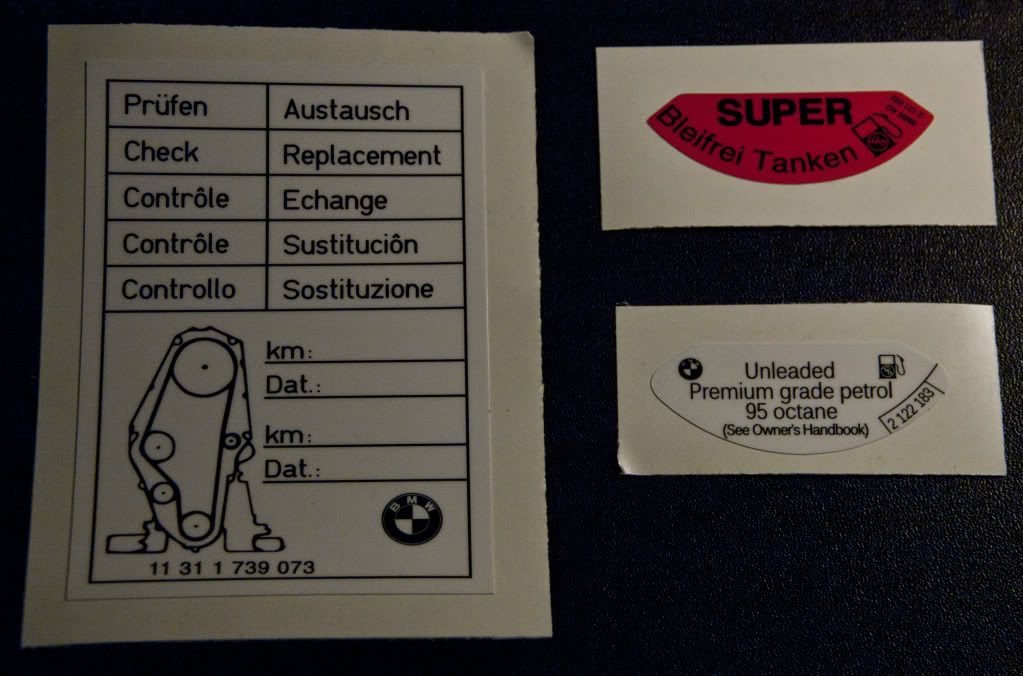 orange parts sticker seen sometimes instead of the B&W one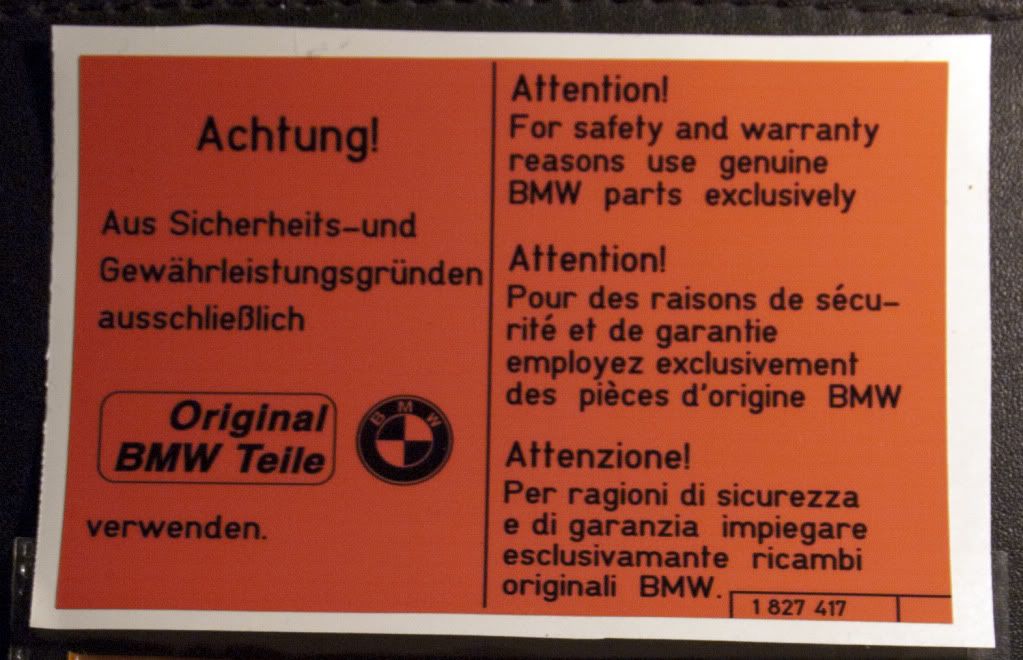 "heck spoiler" sticker for that gap on your evo rear spoiler...you know the one!
+ BMW suggesting using factory tyres.....sits next too the tyre pressure sticker....(stuck on my laptop as i dont have an evo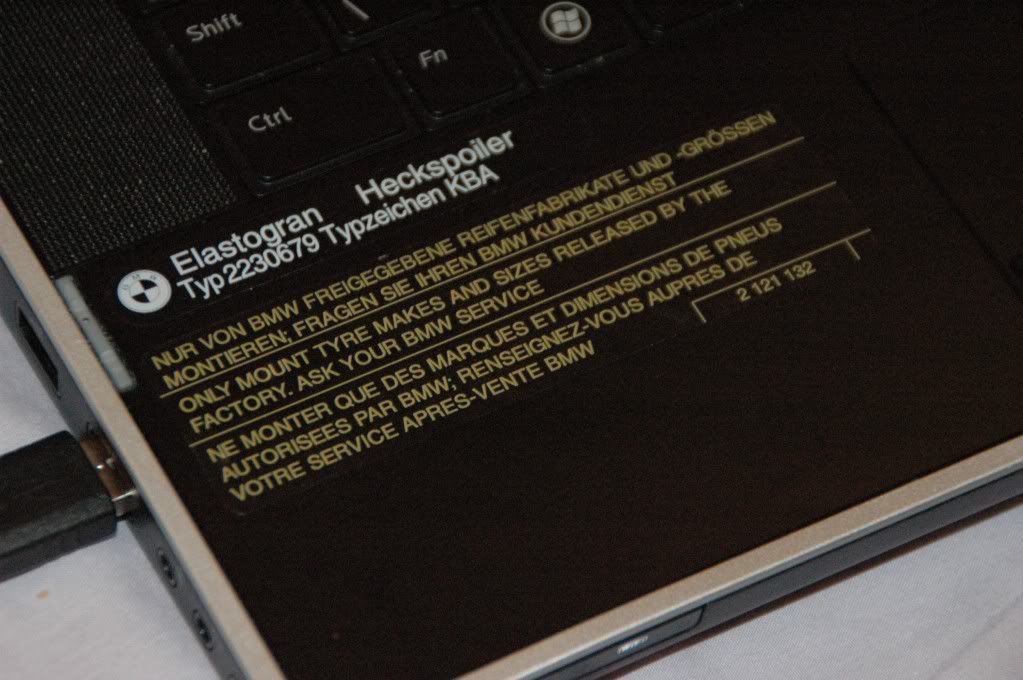 oh......and of course the tyre pressure stickers (please excuse the non-M3 ones)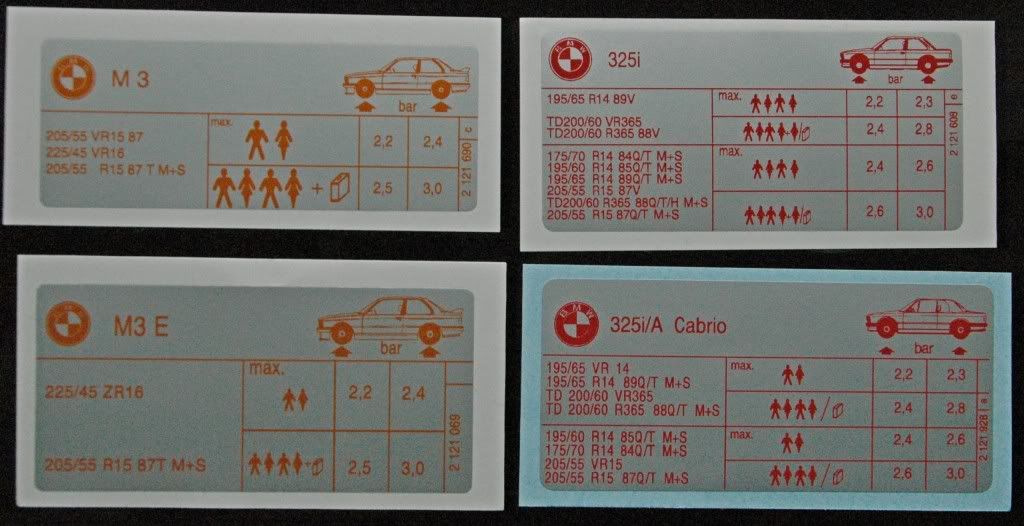 *********************************
paintcode labels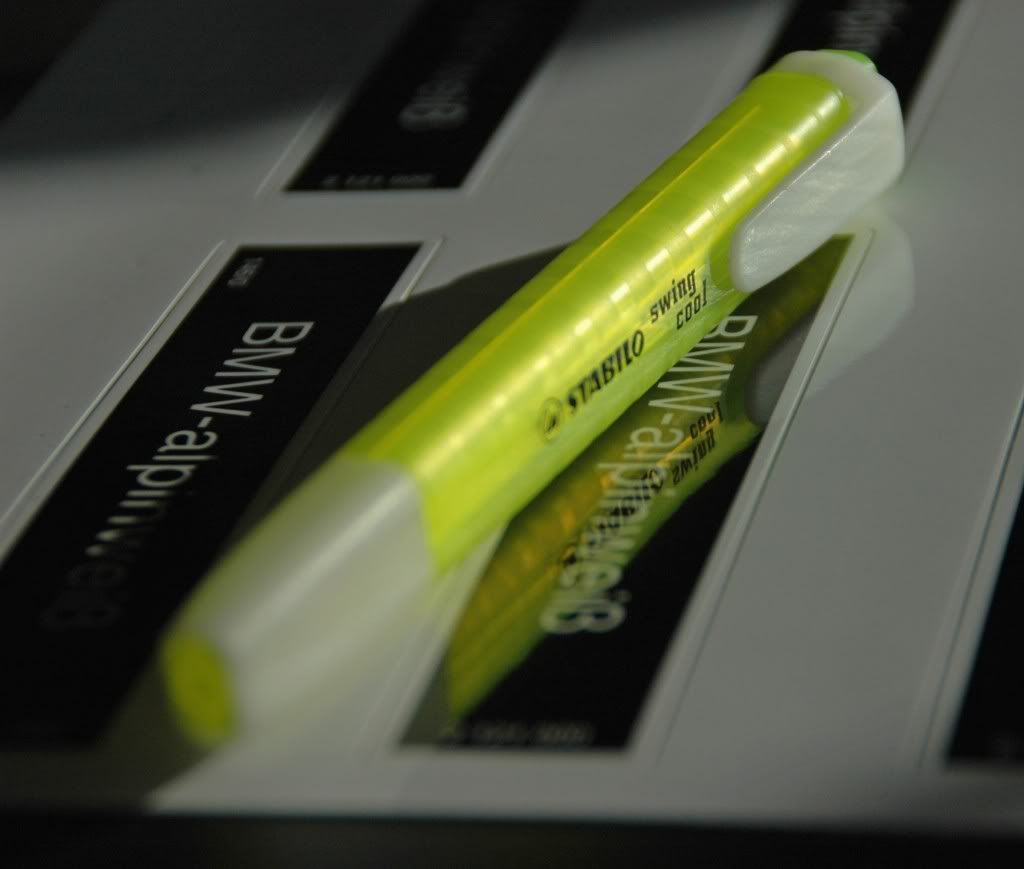 ......any colour you want, just ask!

*********************************

service stickers £15 a set with your dealers details
costs:
BMW B&W or ORANGE "parts" £6
ACHTUNG yellow high voltage £6
PAINTCODE £8
FULL SET of 3 above £17
ASBESTOS rd/wht/blk £4
Petrol cap stickers £4
Cam belt £6
M3 Heckspoiler white on clear sticker £4
Tyre pressure sticker £12
***also available but not pictured***
aircon label (red) £8
BMW security alarm window sticker £5 (perfect if you have a factory fit alarm)
BMW security radio sticker £5 (perfect if you have a factory fit stereo)
+ many others......
*ALL PRICES INCLUDE STANDARD POSTAGE TO UK*
as soon as i have figured out how much it costs to post anywhere else, i'll put up a price for you
*ANY QUESTIONS, PLEASE DONT BE AFRAID TO ASK, i can pretty much do anything sticky, so if it's custom stuff you need, just let me know and i'll figure it out for you....
...oh, and btw, who the heck am i?
my name is atul and i have been an e30 fan for many years and owned 4. my S14 was a 1990 misano cab which i miss dearly, but my current car keeps me happy as a daily runner. i do hope to own an M3 again someday..... i got interested in making decals when a friend asked me to design a defunct dealer sticker for him and it grew from there. i have been doing this for about 1 year now, have become obsessed and crazy, but had loads of positive feedback which is awesome as a lot of love goes into these stickers, this is my hobby after all!!!....a mate suggesting reaching out to you folks so here i am and glad to meet ya!
thanks for looking!
(old motor)
(new "old" motor)