Original E30 M3 wheels from my '89 M3 are for sale. They are straight, have normal wear and I consider them in good condition. They were taken off my car at around 45k mi. and stored for the last 12 years.
I have new roundels on order and should arrive in the next week which will be included in the sale. Local sale preferred (Temecula, CA) willing to meet part way if in Orange County. Asking $640 or Best Offer.
Shipping extra and will charge exact shipping. Thank you for looking Pat.
The valve stem location clockwise on the pictures indicate which wheel number it is.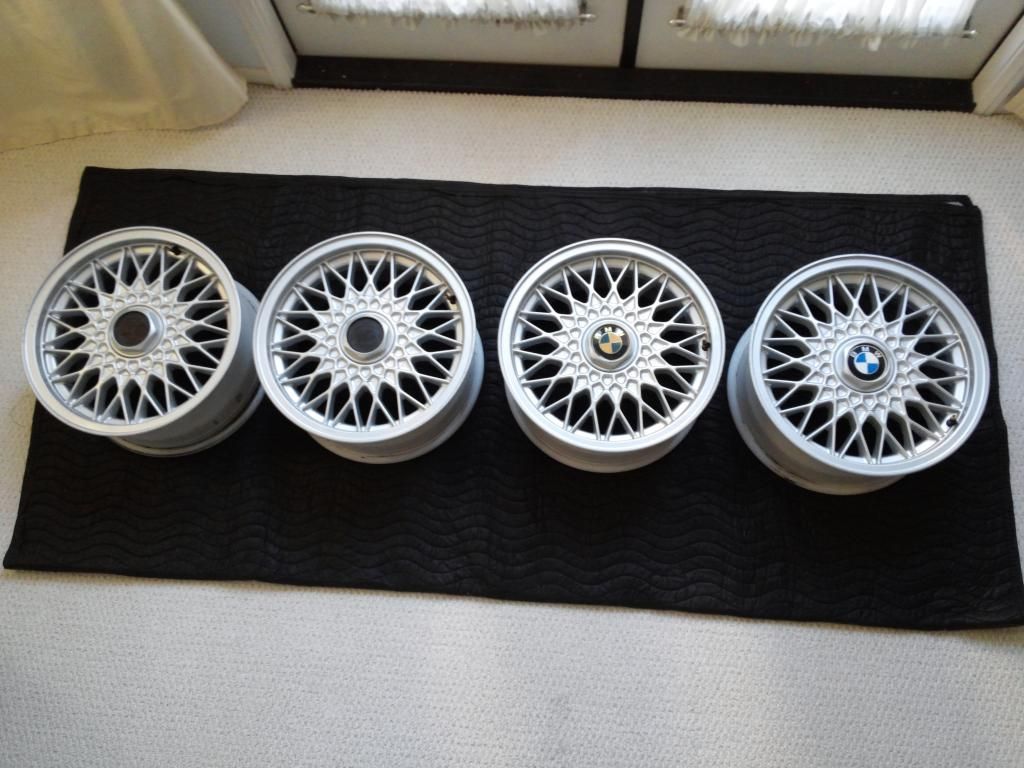 Wheel #1
Wheel #2
Wheel #3
Wheel #4