These are 3 original E30 M3 spare wheels and original tires (Uniroyal rallye 340/55) size 205/55/15, the conditions vary between never driven on to slightly used. The rims themselves don't have any wear from the road.
The valve stem location clockwise indicates the wheel # corresponding to the pictures below.
I'm looking for $200 each plus actual shipping from Temecula, CA, but prefer local pickup. I'm willing to meet Orange County buyers half-way.
Thanks for looking Pat.
Wheel #1 Top: This tread barely has the new tire whiskers worn off and has the 2nd best tread in the group.
Wheel #1 Side
Wheel #2 Top: This tread has the most wear out of the three as all the new tire whiskers are worn off.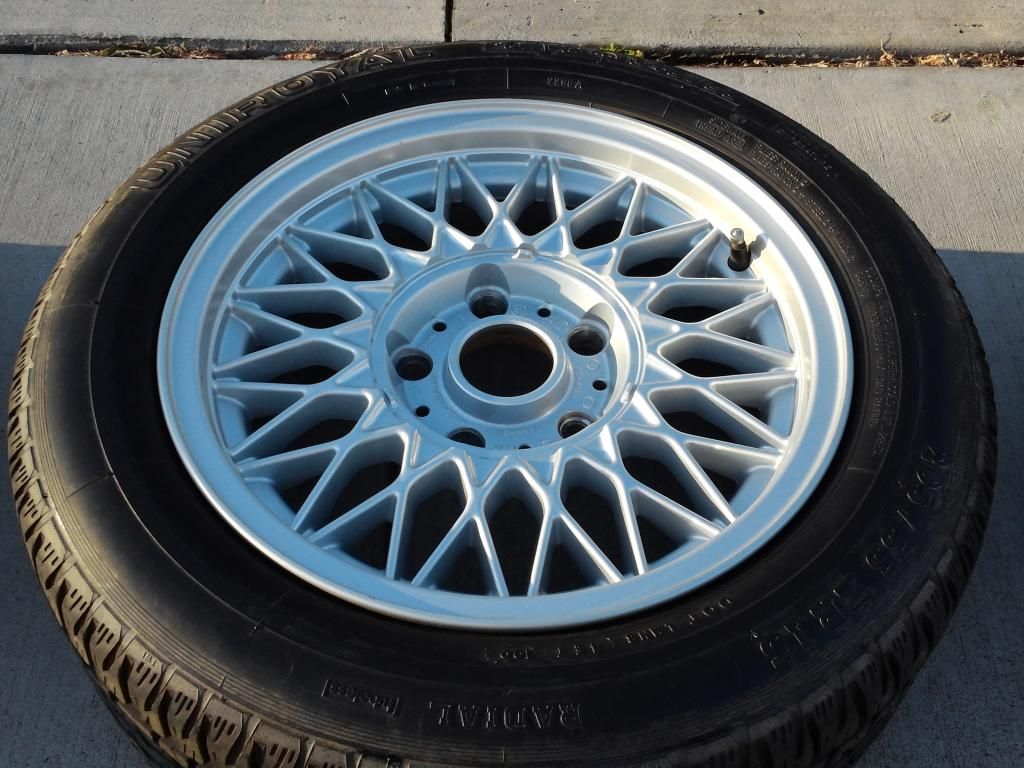 Wheel #2 Side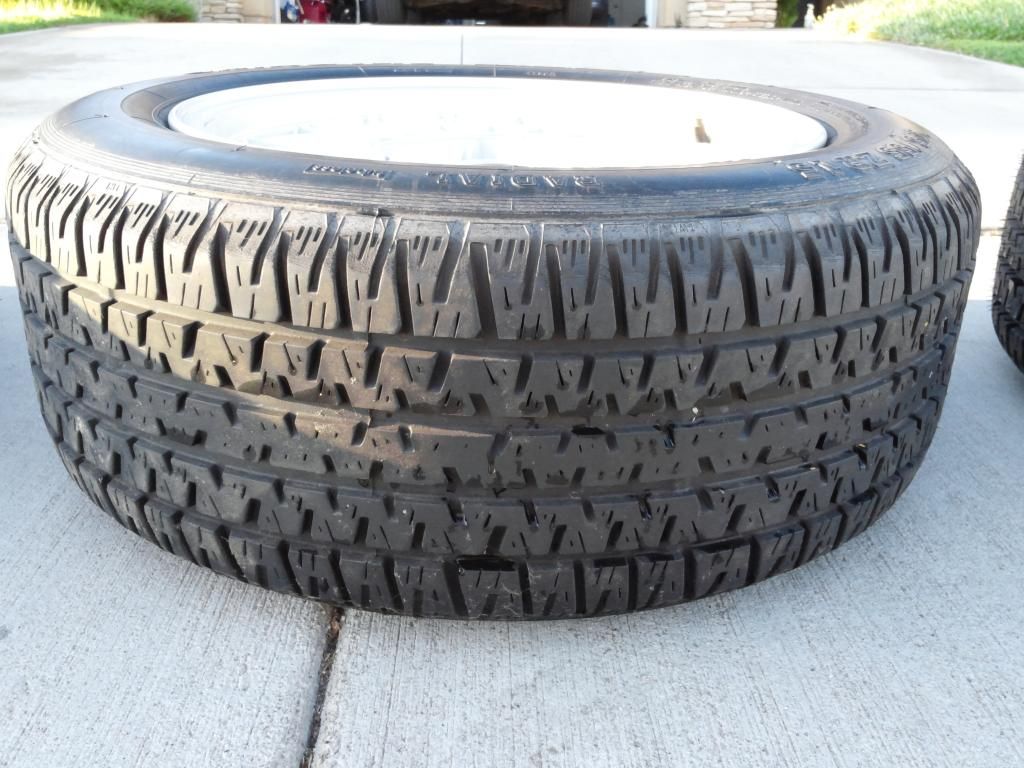 Wheel #3 Top: This wheel has some discoloration on the clear coat from the rubber stem, but still has all the whiskers and is like new condition.
Wheel #3 Side