wheel: 17x8.5 et40 (e36 offset)
tire: nitto nt01 234/40/17
can fit e30 m3 with 18mm or 20mm spacers.
went through 4 track days. the front passenger side tire has uneven wear due to improper alignment, but still has good amount of tread. front passenger side caliper fell off and scraped the inner wheel barrel. took it to tire shop to re-balance the wheel. no curb damage and none are bent.
looking for $900 plus shipping obo. prefer local.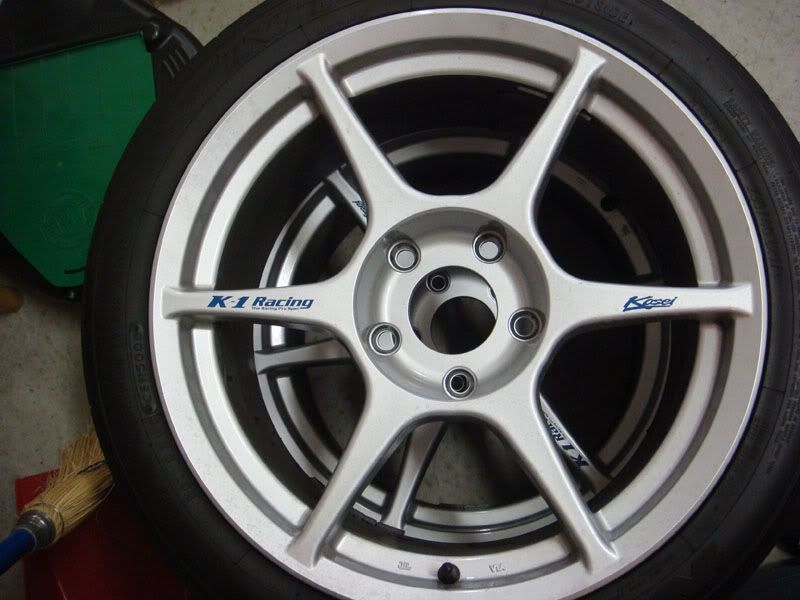 [/QUOTE]