Hi guys, I have two sets of BBS RC Style 5 Split rims. Both sets are of the same specification, and have also been refurbished to the same spec!
Both sets were originally in a very bad state, and the dishes had a lot of corrosion on them. The bolts holding the centres were knackered and the centres had corrosion in between the spokes. The back of the barrel has been left in original state.
Each wheel was firstly split down into two pieces, the centre and the barrel. The dish of the barrel was firstly diamond cut to leave a smooth corrosion free surface. They were then fully mirror polished. As you can see in the pictures the dishes are free from any pitting/corrosion and look absolutely perfect without any kerbing etc.
The centres of the wheels as well as the caps were media blasted and then shot blasted. They were then painted silver with a bit of metal flake. They also look stunning in daylight.
The centres and barrels were then built back up using brand new gold bolts and nuts which were imported from Germany. To differentiate the wheels from a standard set I bought red and gold BBS Cap stickers and some red motorsport BBS Dish stickers.
Just take a look at the pictures, as you can see they look abosolutely stunning! A lot of time and effort has gone to restore these wheels to a better then new state.
Both sets of these wheels are 17"x8J ET20 (BBS RC090)
Price is £900 or nearest offer
Shipping is £50 within the UK, £100 within Europe and £200 within the US. (Fully insured through Fedex)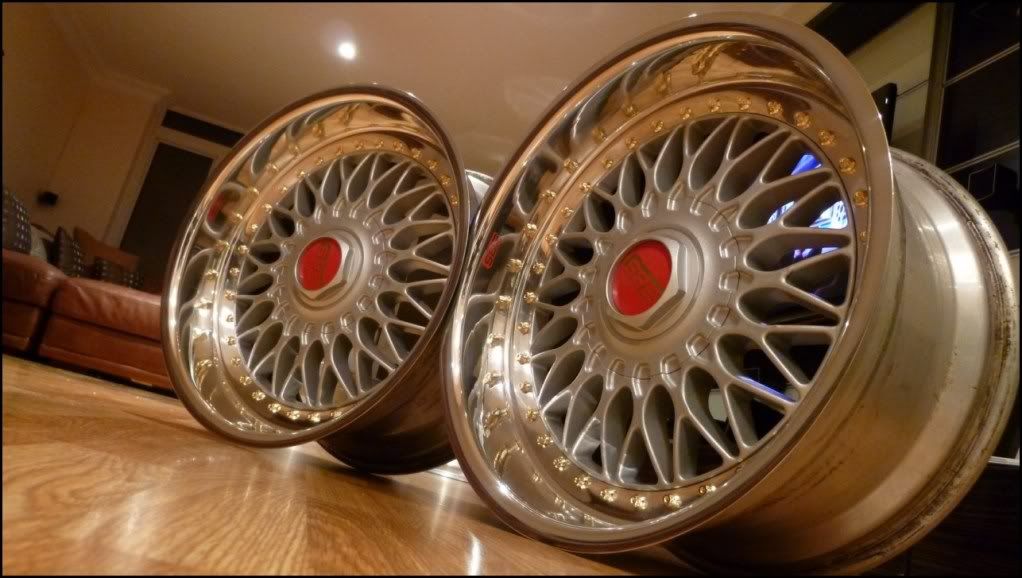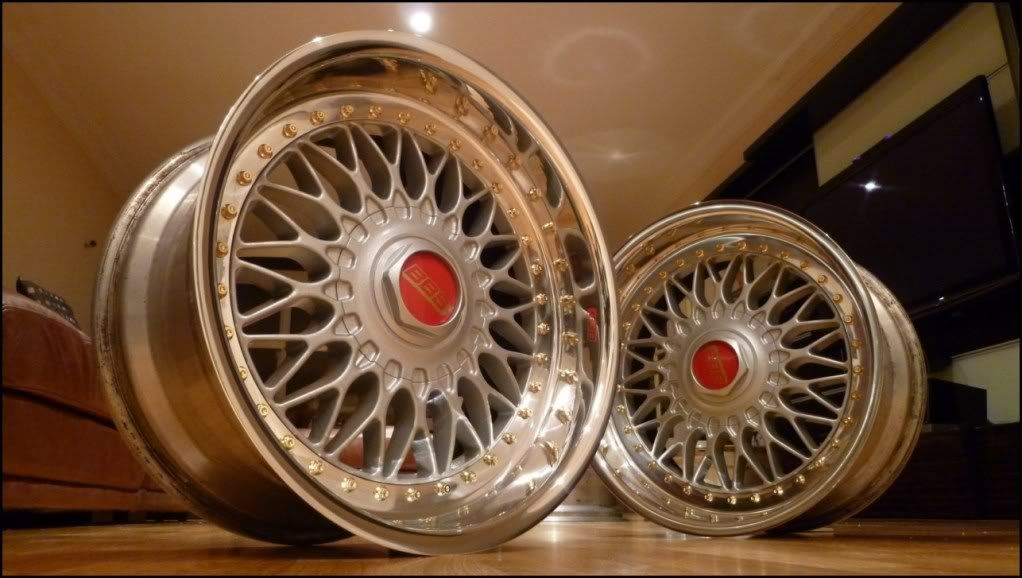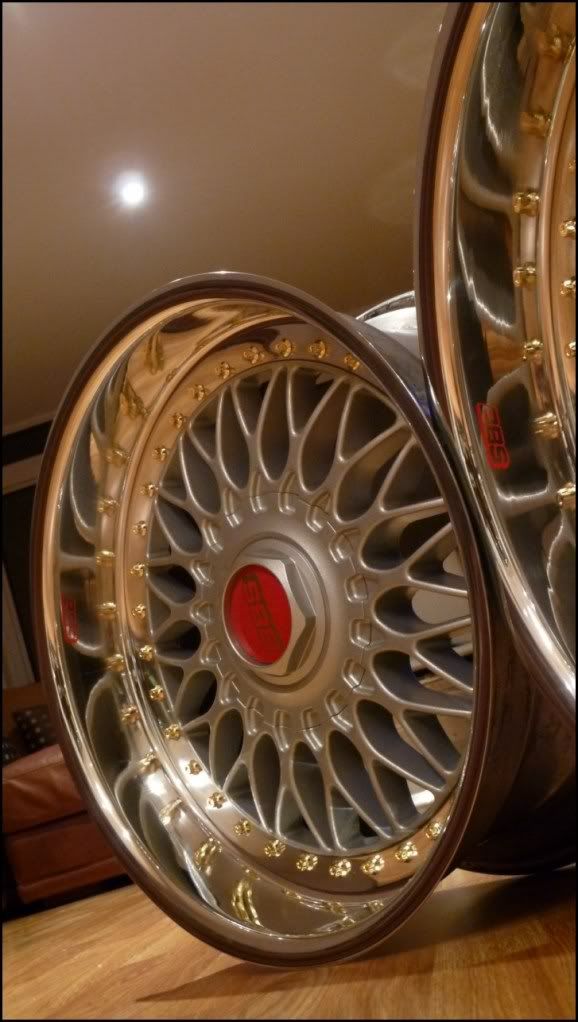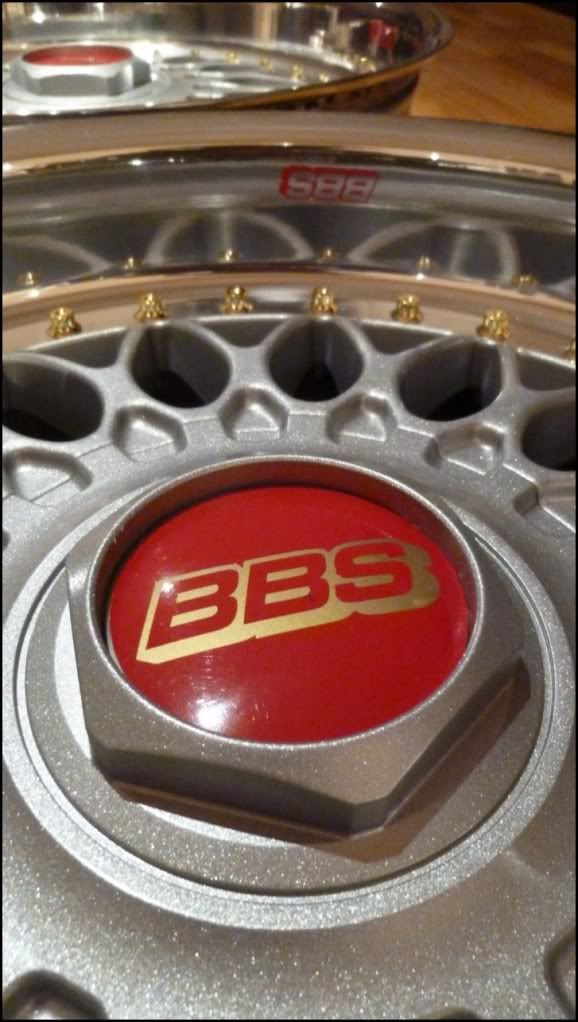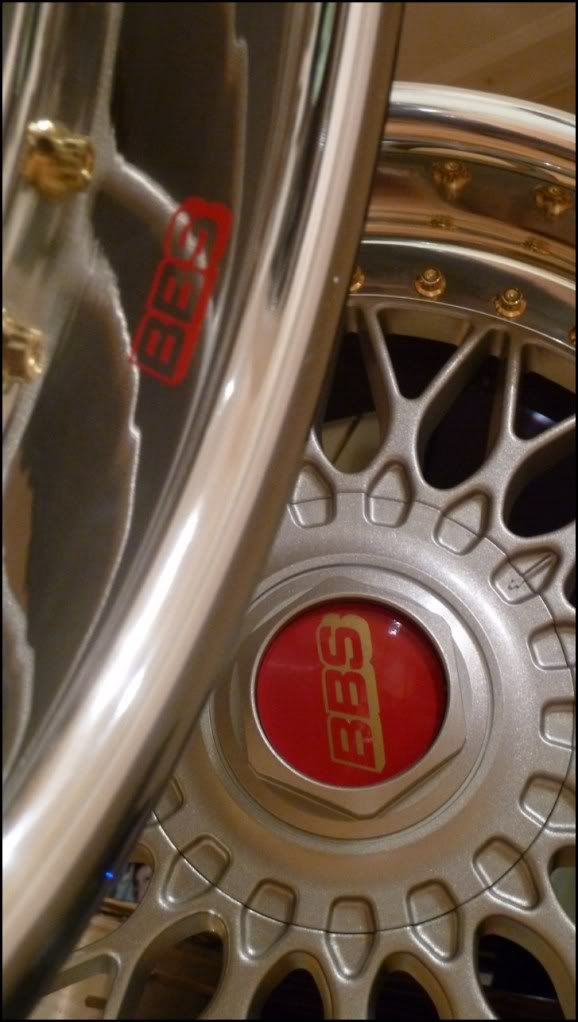 One set which I previously sold...