Here's the story of my M3 that's now in need of a complete nut and bolt rebuild.
I've had the car about 16 years now and it was what I would call my first proper decent lust-after car and came at a time when M3 prices became very affordable.
I looked at a couple of examples and passed on a Ravaglia because of the proper crap respray it had down down both sides and ended up buying this one for a guy in Sussex who imported it himself from Germany.
So as said, the car was a German import in 1998 and had 3 owners in Germany. The first was the owner of a BMW dealer near Munich and spec'd the car with the following to this 1990 built 215bhp M3 model.
289 LT/ALLOY WHEELS 7-SPOKE STYLING
354 GREEN STRIPE WINDSCREEN
400 SLIDING SUNROOF MANUAL
428 WARNING TRIANGLE
494 SEAT HEATING F DRIVER/FRONT PASSENGER
510 HEADLIGHT BEAM-THROW CONTR. F LOW BEAM
551 ON-BOARD COMPUTER II W REMOTE CONTROL
652 BMW BAVARIA C II
681 DACHANTENNE
801 GERMANY VERSION
I was never sure how long I would keep the car, it was a daily driver and while I loved it from the start, I just expected to sell it one day and move on to something else.
The car was used 365 and lived outside, both of which contribute to why it needs a full rebuild, and it still is the only car I actually enjoyed driving in the wet and slippy conditions to the point where I was praying for rain most of the time.....
So it got used for work, shopping, holidays, Nurburgring days and generally had a tough life sat outside or being driven kinda hard.
After around 7 years of use, a few problems started appearing. Water ingress, rust and lots of worn bits needing attention and the like. So I purchased another car and took the M3 off the road with the aim of gutting all the engine, drivetrain, suspension and basically rebuilding and attending to the complete underside of the car as the outer body was still good and the inside perfectly good.
That was the intention anyway. You can probably guess that poking around revealed a lot more problems and a lot more rust than expected. I'm not entirely sure I even know how it happened, but basically the car was completely gutted of everything until that 'oh gawd what have I done' moment set in and the realisation of the task ahead.
So in the garage the car sat for a time until my interest in it came good again and I avoided the temptation to just eBay every part and have done with it. I also had only a small sum of money set aside to do the underside refurbishment and not enough for a full rebuild, so had to save up a bit for that.
Anyway, long story short, it's sat for about 8 years now blocking my garage and with bits of it filling my Brother's shed and my parents garage. The major excuse being that once having got a decent sum of money together to start the restoration, I got tempted by a Lotus Elise and promptly spent the lot enjoying that for a few years and having a lot of fun.
So I'm finally back at the stage with the desire to get the old girl back on the road and with a decent budget and taken the first steps to do something about it.
Here's a few pic for yesteryear.
Not long after purchase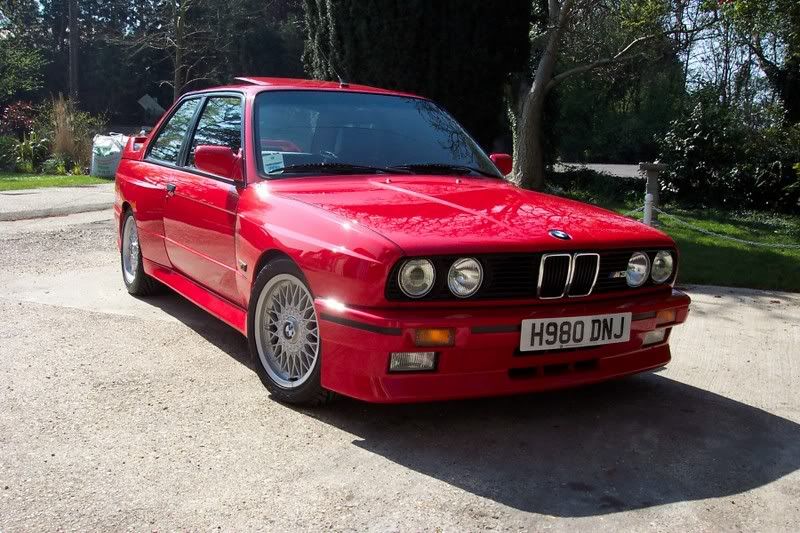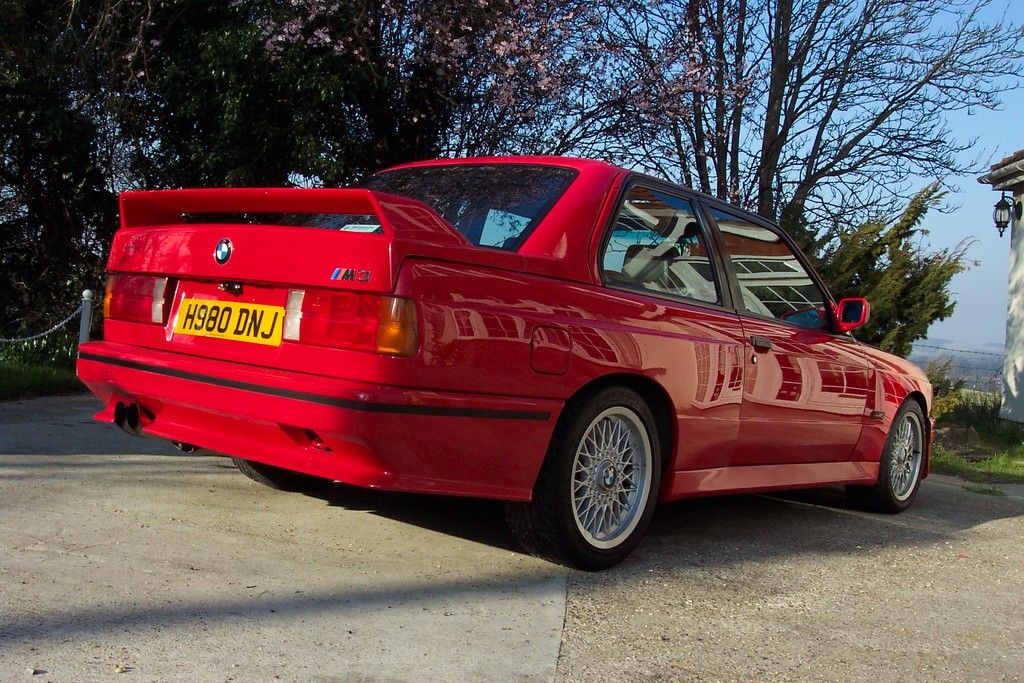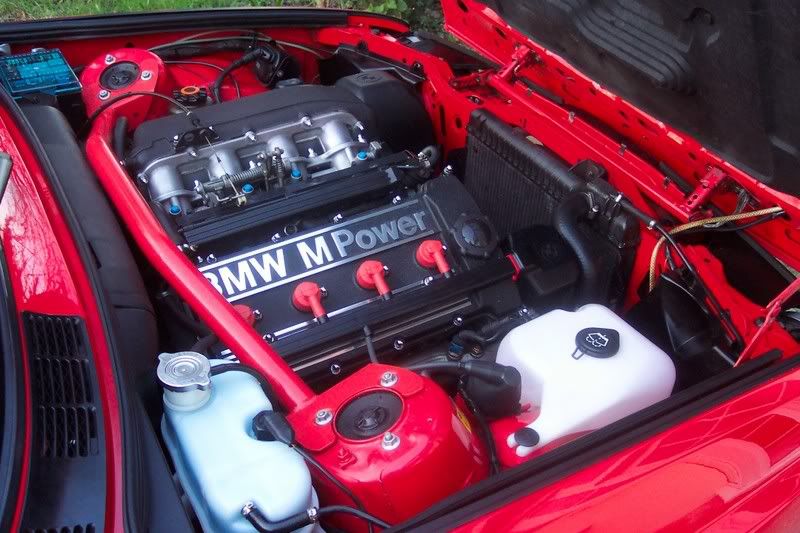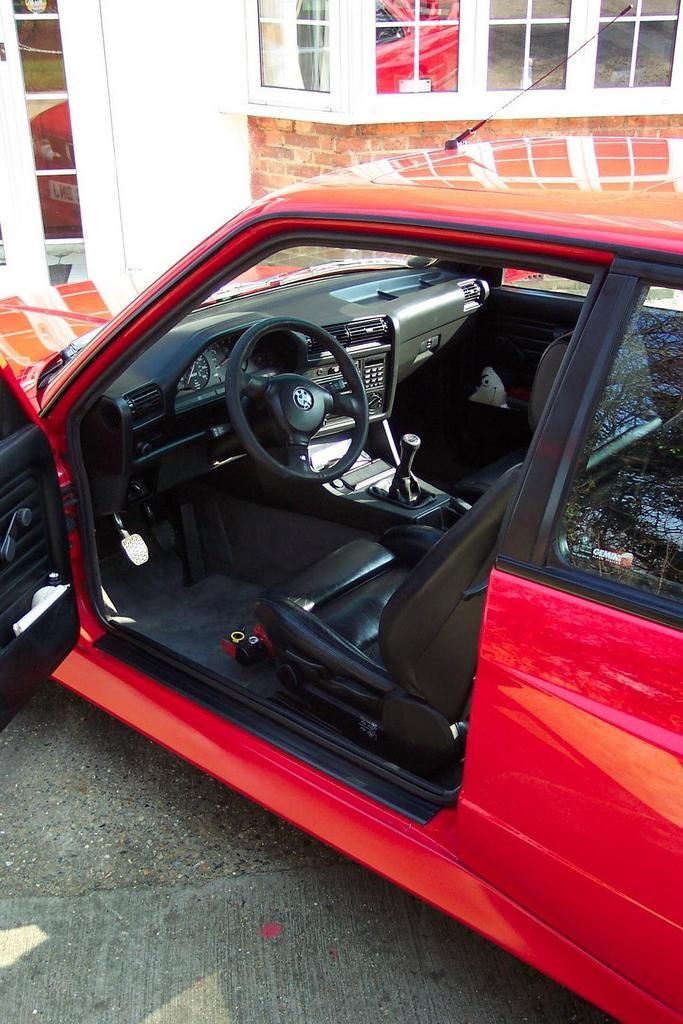 European holiday and outside Spa-Francorchamps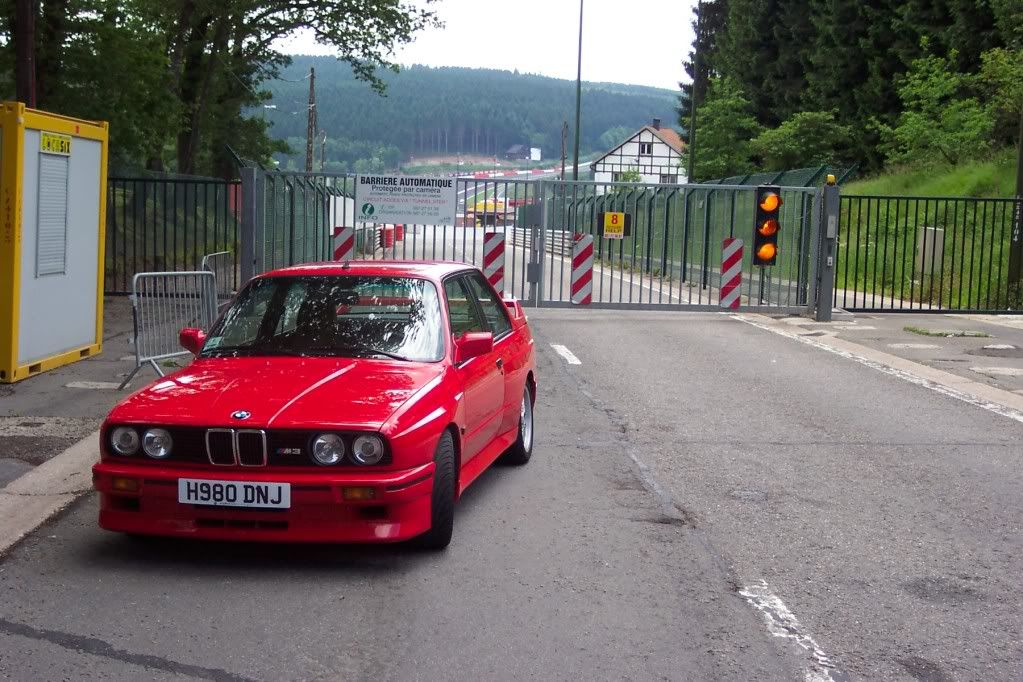 Outside ML's to purchase something or other.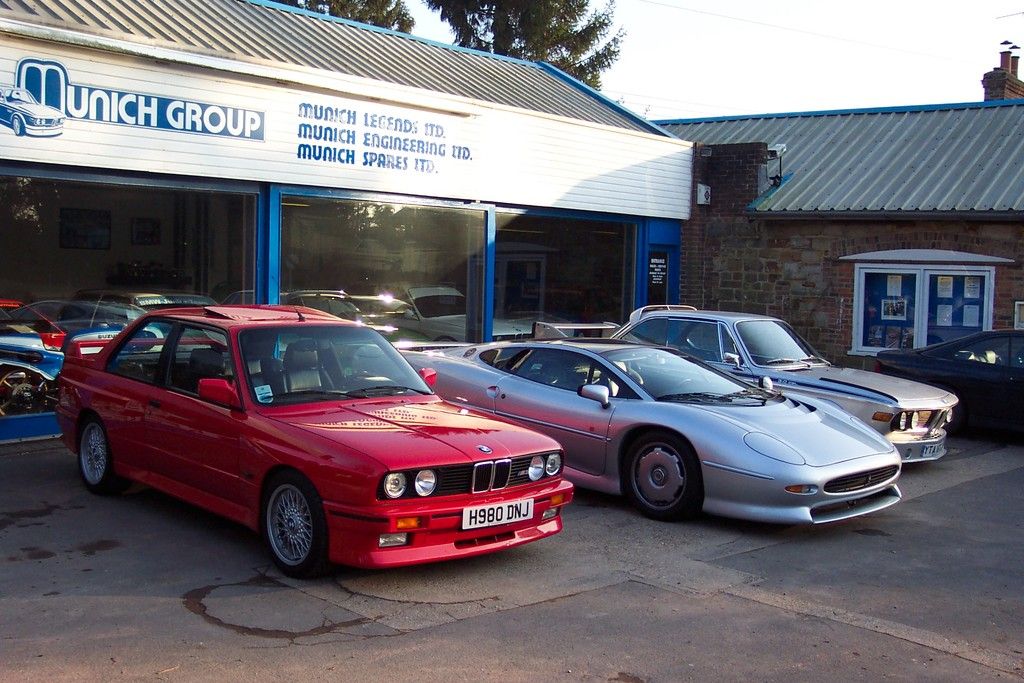 Check out their 2003 stock and prices.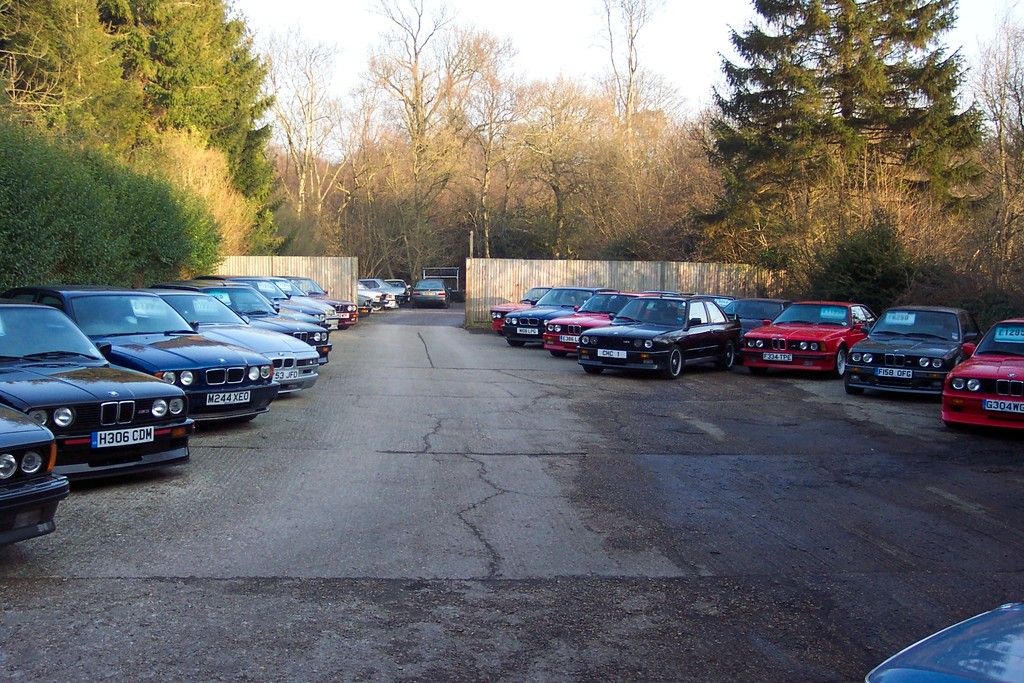 Went to the Nurburgring about 8 times.
Outside the French docks on one of the trips
Nurburg hotel on another trip.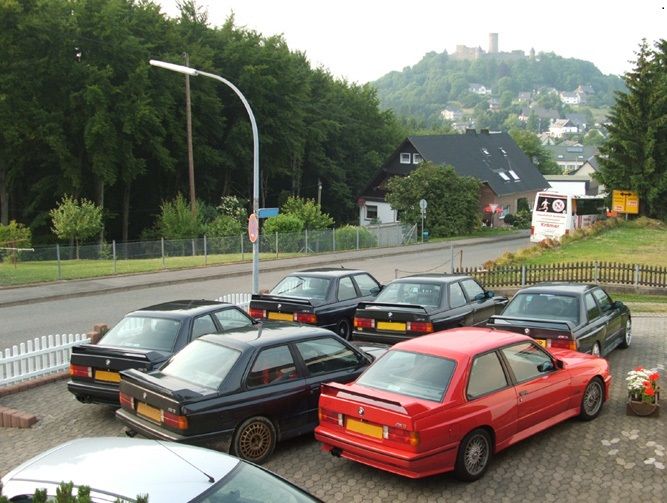 On track exiting the baby Karussell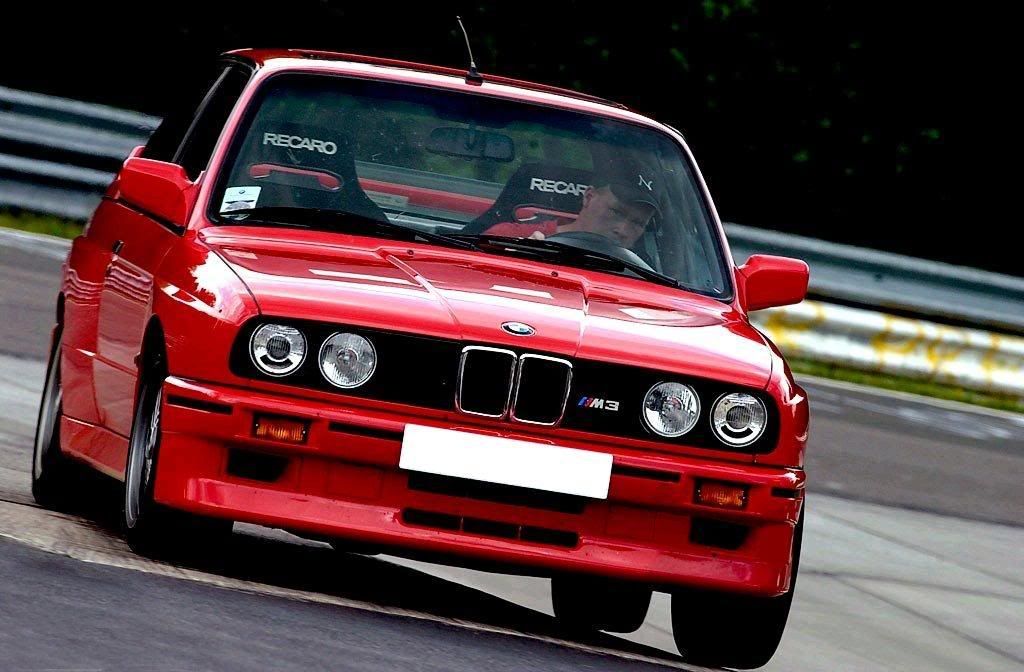 Bergwerk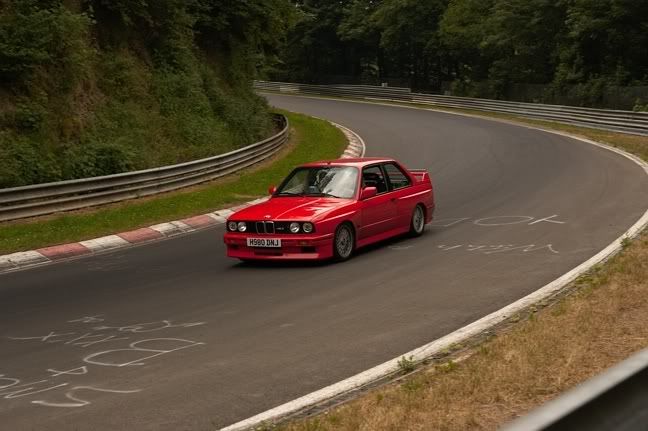 Easter Nurburgring with rare old and new tracks joined for one mega lap !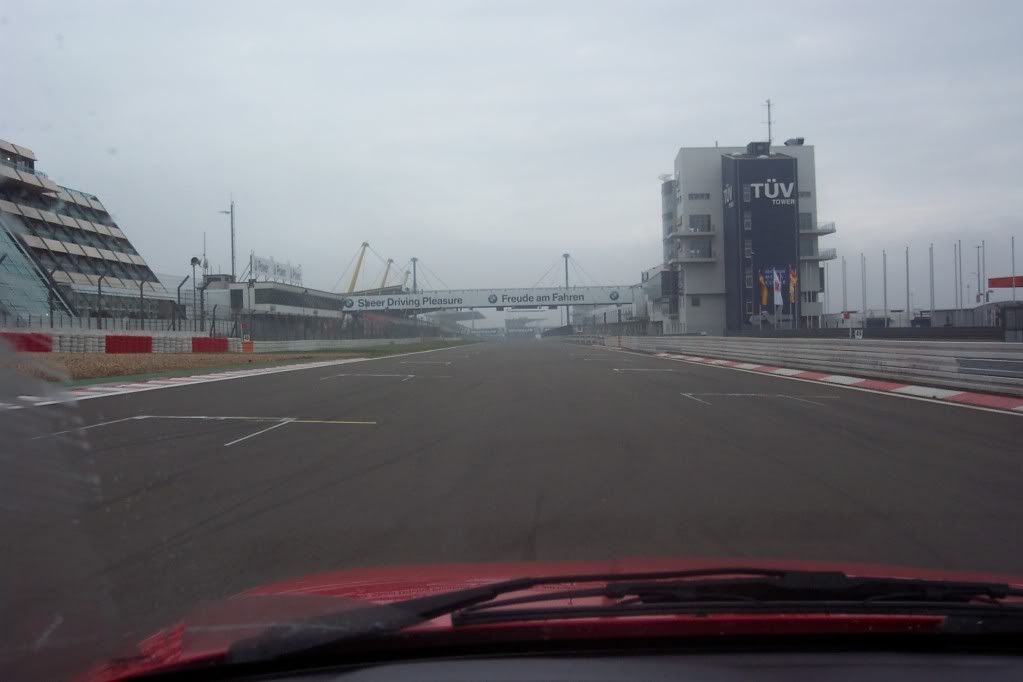 Chasing down one of the E30 M3 arch rivals.
probably not a great idea to have the sunroof open...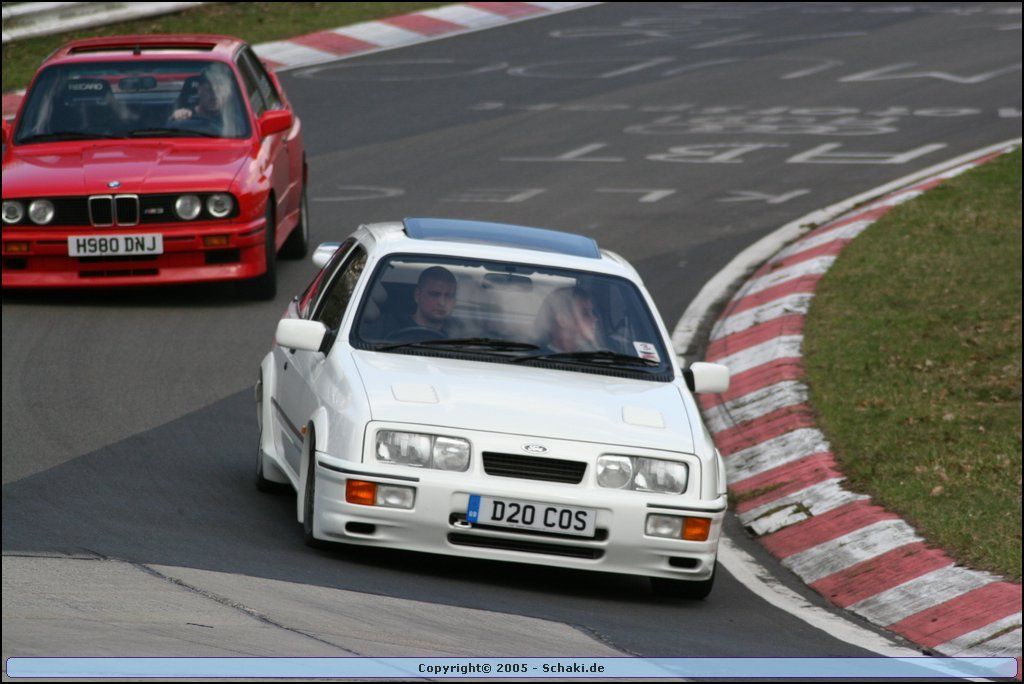 The distraction car - no regrets.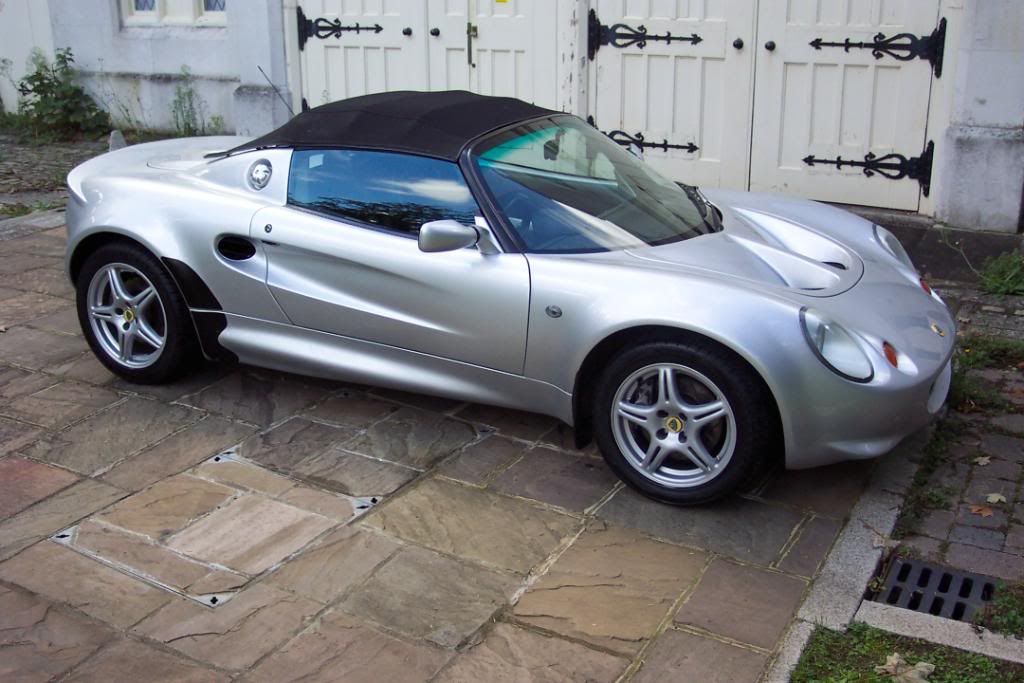 Another fun daily driver interim car. 540 with a 6 speed manual bought off eBay so cheaply,I wish I'd kept it.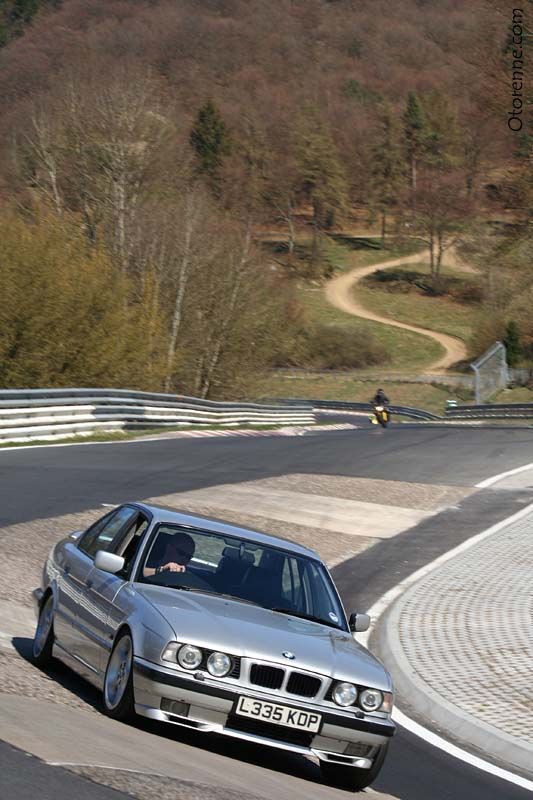 Finally, the picture which is the most shameful. This was taken about 8 years ago and is still the same scene in the garage today.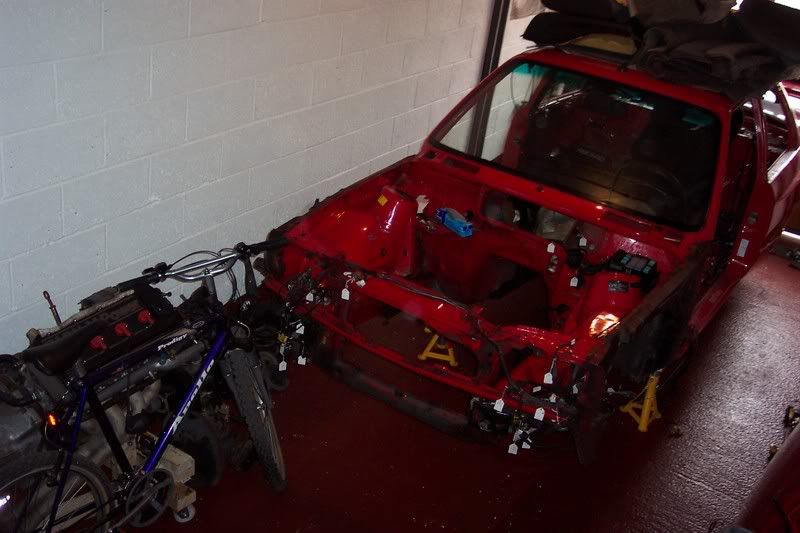 So what's the plan mister ? Well, I've just spent what feels like a ton of money buying missing bits and new BMW parts and have nearly everything I need to start and promising myself not to spend the restoration fund on another play thing. Although I saw I lovely old Rover P5B Coupe I'd just love to cruise around in...... NO !!!!
So as I type, the first bits are away being welded and a bunch of stuff is waiting to be dropped of to the plating shop.
I'm going to concentrate on getting a lot of the underside of the car done first so I can quickly get it as a rolling shell once the body has returned from the body shop, plus I want all the dirty work of cutting, grinding and painting done without a painted shell in the tiny garage.
The shell is something I'm not sure what to do with it at the moment. It really needs to go on a jig and I'm thinking of taking it to Pro-Strip for a deep clean and really start from a blank canvas.
So there we are. I hope to post news and pics about the work as it happens, but as you can see, I'm easily distracted and not been in a rush, so won't be a fast as some here, but hopefully making this thread and any comments and questions you guys have will keep it ticking along.