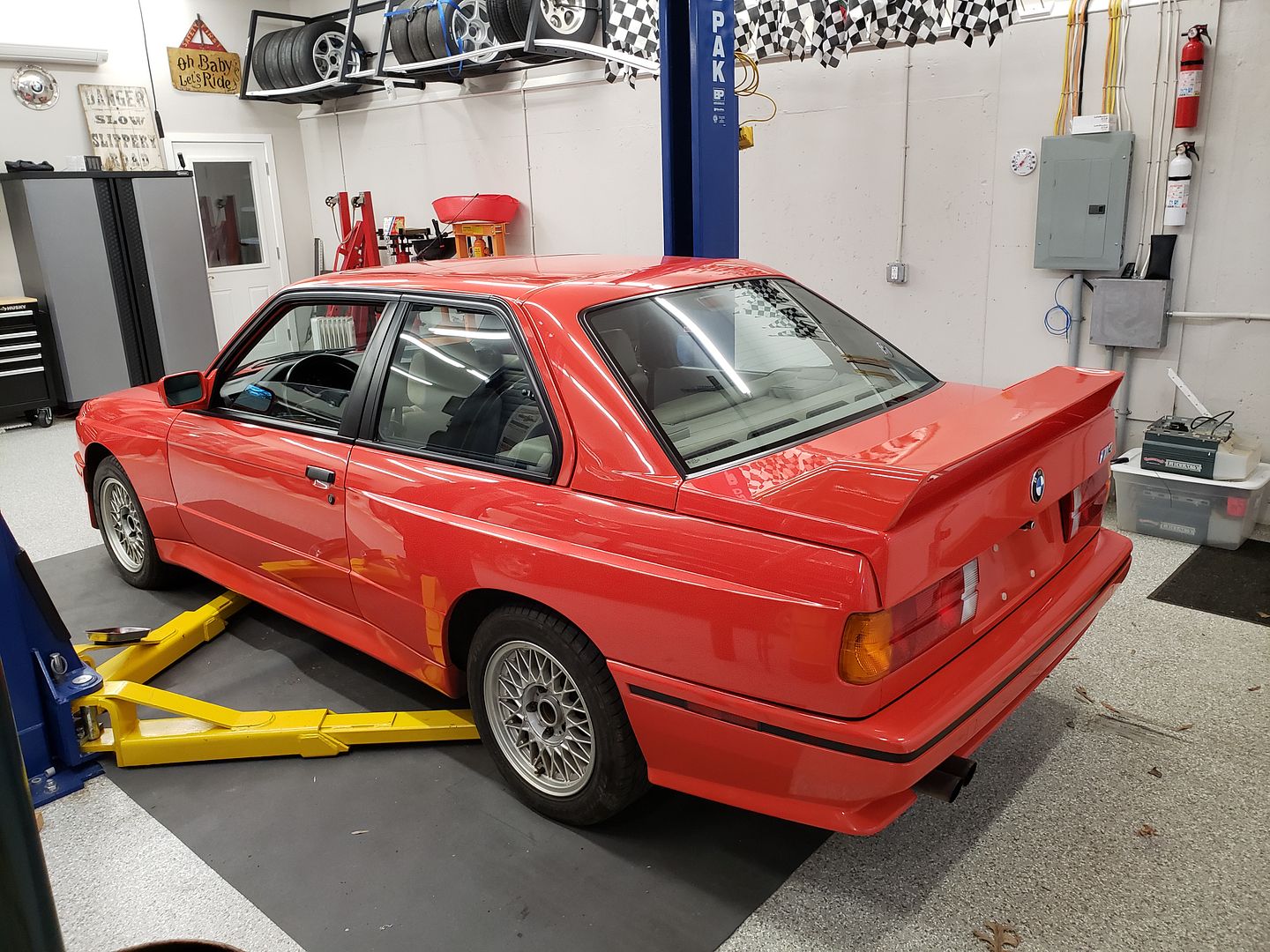 "as found....after a bunch of cleaning"
A year ago I acquired an 88 Henna. Second to the last Henna made according to the VIN. Two owner car, garaged its whole life, stored for last 18years, only 39k miles and basically original in every way. Hmmm, what do you do with a car like this one? Well, if it was heading for a living room or to just win local Cars and Coffee events the logical approach would be to Q-tip the car and call it done. That just violates my basic philosophy of cars. Cars are not art. They are meant to be driven…and any "M" car that is not taken on track with some regularity should be considered abused and taken away from its owner….:-)
At only 39k miles, this thing should be good to go right? It is barely broken in! Wrong. Rubber, plastic and grease are not forever. With nearly everything on this car original as it came from the factory, that made a whole lot of stuff 15-20 years beyond the time it should have been replaced. It is way too nice a car, so I have no intent to turn this into a track rat (I have a 75 M2 for that). I want to treat it to a little fun in the manner for which it was designed occasionally and that ain't happening on the street. Goal is to "revive" it with just a few select upgrades from stock so I can take it out in the instructor run group at a few track events. Not a restoration, not a restomod.
Got a couple hundred hours of my labor it so far. I could post up zillions of pictures of the process, but there are many threads out there already with all this maint stuff detailed. A low mileage car can be more work than one that is driven and kept up regularly. Here is a list of most of the items to date.