Hello ! I'm a 32 yrs old Brazilian Guy who loves BMW, my father has a 1994 E34 530i since new and a couple years ago i finally got around to buying one for me , no , it was not an e30 m3 ... it was a Cosmosblack e34 M5 1995 !! it was one of the final batch and has a little less than 60.000km on her and it runs great !
Last November we had an oportunity to buy an M3 e30 at a bank auction. We battled a guy who after claimed having a mercedes 190e evo, i don't know if it was true , as i've never seen one here in brazil.
We got the car and it was not in its best shape suspension and engine wise. After we dismantled the engine we saw that for the long term it was better to do a rebuild and start fresh. Yes , we took right of the bat the 2.5L route...
I have the luck to know and be friends with an engine builder who is an expert in bmw engines...
I had to get a new cilinder head , as the old one was skimmed to the maximum and had it reworked for better air flow. We also got new pistons from JE, a 2.5L crank , evo oil pump, oil baffle, all gaskets, water pump, all new valve train in the engine (chains guides, chains, tensioner from e36m3, etc) , evo intake , new upgraded valve springs , bigger valves from the s38 engine , etc etc...
While we were developing this project we got so lucky that we had a friend moving from the US to Brazil and we got to use his container to bring some more goodies from the US. I got the front CF spoiler from Chutrain , the rear CF Evo spoiler from MaShaw, some BBS LMs from Monzon , etc...
There are few M3 e30 in Brazil... But to this spec , this will be the only one !! I know all this can be commom place in europe or in the us , but here in brazil it's something very unique !
Now Some Pics :
The car as i found it at the warehouse:
Going home ! (the auction was about 2000 km from home !)
German Delivery !!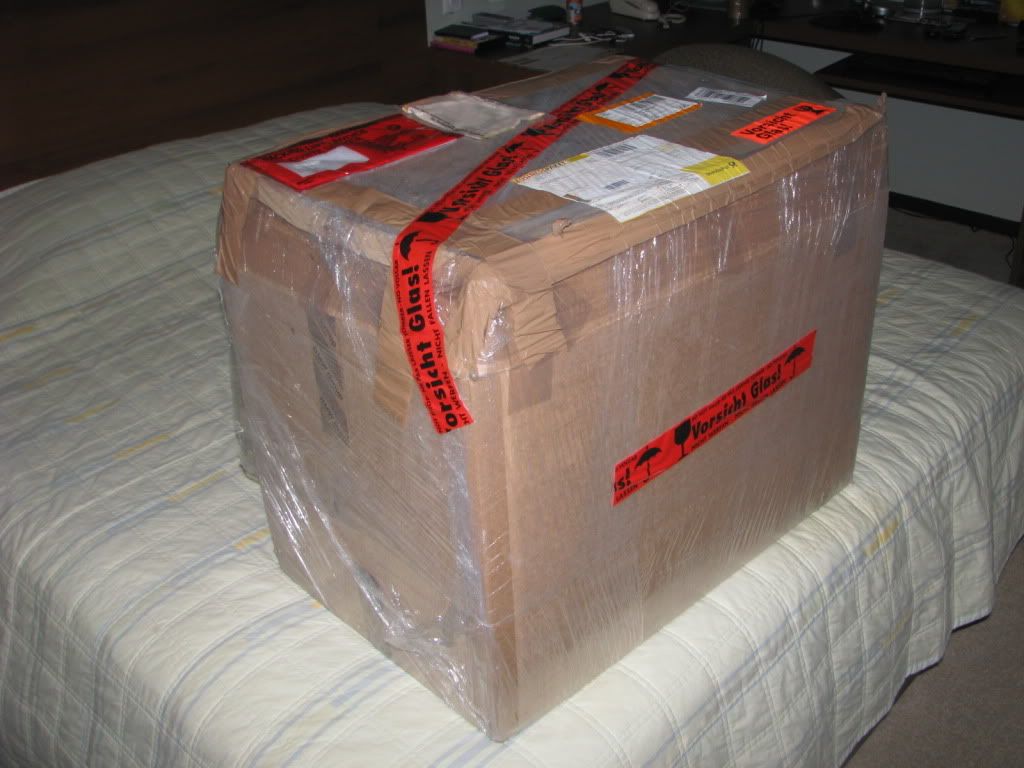 the cat only speaks portuguese, hehehe : (///M Threeeeee!)
Valve springs :
evo crank:
leather restoration kit:
valve train:
JE piston
I'll continue later !
Thanks for looking !