Well as many have requested here is my thread on the rebuild.
I will start of by introducing myself.
My name is Magnus and i live in Iceland.
I always loved the E30 m3 and last summer my and my uncle decided to buy one to restore it.
Unfortunatelly due to the crisis here it was not cost effective to import one so i had to make due with what was available here.
So i bought a 1988 Europameister.
This car has been severy mistreated in the past.
There has been some bodywork done on it but by what i can only call cowboys. I say this because instead of fixing the problems they just covered them up as best as their litle talent allowed them.
If you need further explanation on who and whay you should avoid when it comes to repairs please contact me. All i can say is the people who did work on this car in regards to the bodywork should close their business and buy a boat....they ll be better off fishing cause thei sucked ass in bodywork. And for sure they never loved a BMW as they should have....
Proof is one of the pictures where they covered the problem area with a pice of metal and painted over.
But enough with these morons!!!!
The car has tons of rust but we knew this (or at least most of it) when the car was bought.
At the moment the car has been completelly stripped and work on the rust has started.
It will be put on a rotiserie this weekend (rig so we can turn it upside down.
Below are some random pictures to show the terrible state the car is.
I am lucky enough to get Steini (anyone who has been in the Kruiser club will know him) work on our car.
Anyone that knows him can tell you about his work.
I would also like to thank Sveinbjorn (Alpina) and ̃ordur(Onno) for all their advice and help so far.
I will be replacing all panels with new one (or at least the ones that are still available from the dealer).
It will then have a complete respray in the original colour.
The only additions i will add outside will be rear Evo Sport spoiler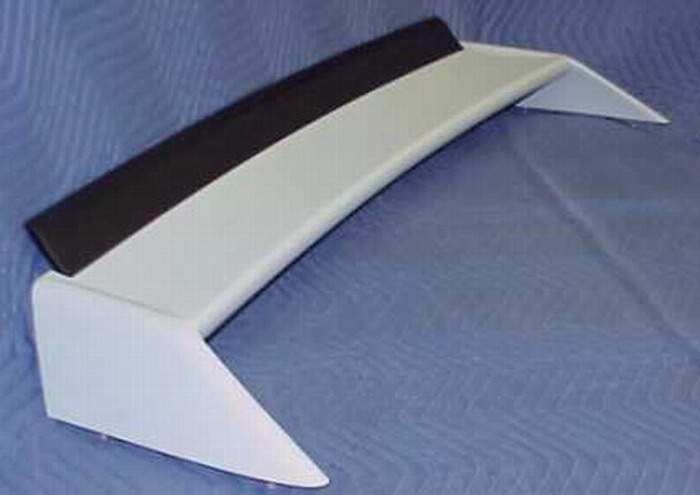 front Evo spoiler (Contact me if you have any of these for sale.)
and possibly change the mirros (one of the two below)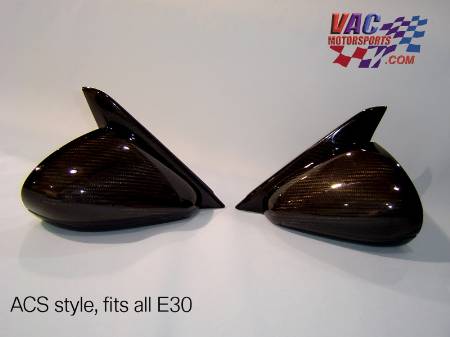 Mechanically i will be rebuilding the engine to 2.5 spec most likely with mild modifications for some extra bhp....
Gearbox and diff will be rebuild accordingly.
We have not decided on the interior but i will definetly retrim door panels and center console (original coloured leather)
Most likely i will change the seats to possibly some Recaro CS or SR similar to the origina Evo Sport seats) or maybe some Bride seats retrimmed offcourse to match.
There will be some more changes (steering wheel, gauges, etc) but nothing decided yet. I will post though as we progress.
All subframes and drivetrain parts were cleaned today to be sand blasted and powder coateded or replaced if needed.
The plan is to keep everything original with the possibility of doing an S54 swap next year. All original parts will be kept and all modifications will be done so as to be able to put it back to the original state when needed.
We have not decided on wheels yet but it will for sure be 17 inch and staggered.
In any case here are some pictures with the progress so far.
I will try and update this thread as often as possible but if you have questions or something please contact me.
Ciao for now
pics