This may have been covered before but I searched and couldn't find anything so here you go. I have been wanting to set my fogs up to work independently of the headlights and figured out a way to do so. There are several ways that the "other" e30 cars do this but none of those ways worked on my 89 M3 (production 9/88). So here you go: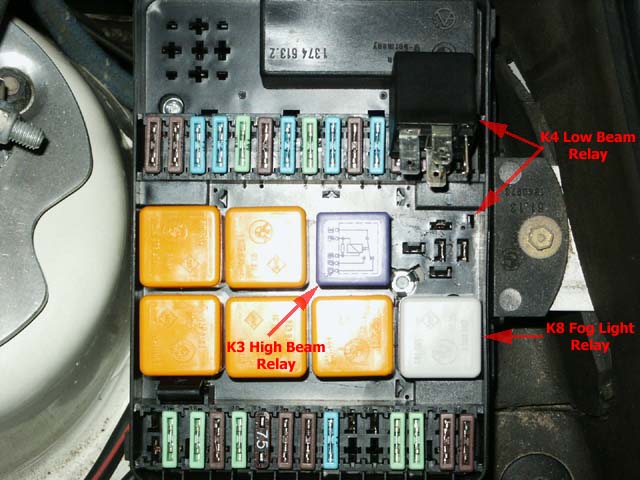 1. Pull out the fog light relay (K8 in the first pic only mine was black...)
2. Solder a jumper wire between prong 85 and 30 (represented by the blue line) as close the the relay casing as possible.
***DON'T do it like the original pic shows (the little yellow wire with the big red "X" on it) - it didn't work...at least not on my car anyway***
3. Put the relay back into place and be sure it is full seated into the fuse box
That's it! Your fogs should now come on with just the parking light and will also stay on with you low AND high beams.
Note: I am not 100% that this same method will work with EVERY car but it worked for me. Do this at your own risk.