I figure it is about time I sorted my 'Mystery Suspension' now that I am slowly taking care of more pressing projects.
First things first, I thought I'd evaluate what my current set up consists of (from previous owners).
I had a quick look under the car and found Adustable Koni SP1's on the rear: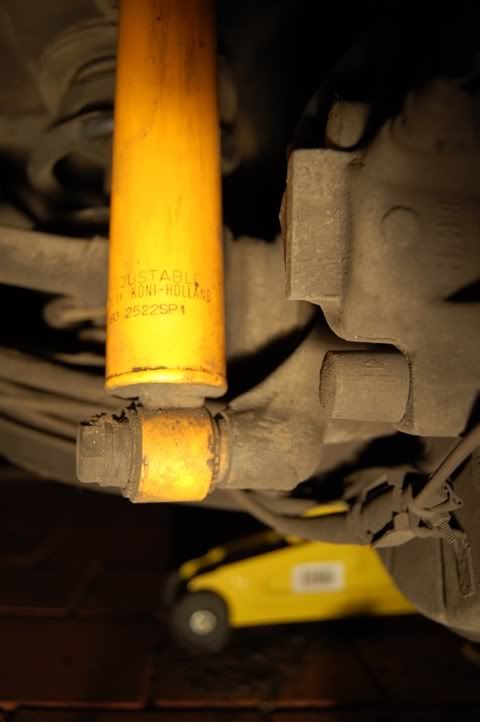 And this mystey rear spring - I couldn't find a part number on it: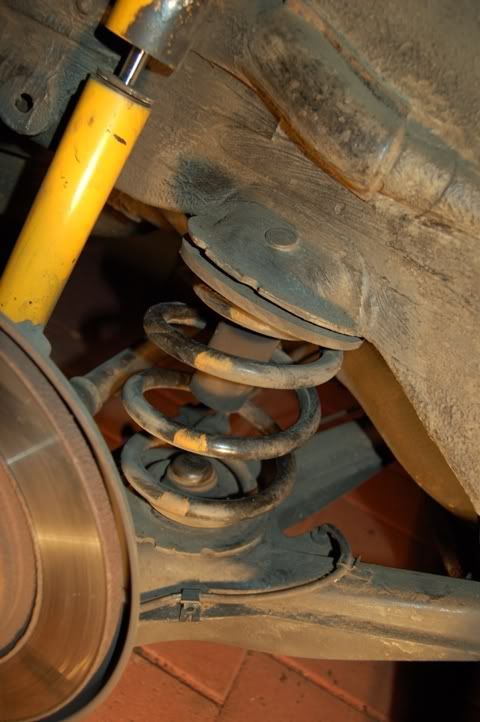 Any guesses? Is this a stock spring?
I have not had a chance to take off the front struts to check the front set up but I'll guess I'll have Konis on the front too. I definitely have an aftermarket spring on the front: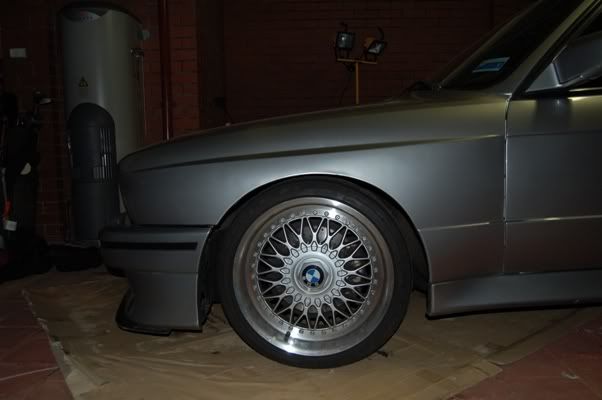 These springs also came with the car for the front if I wanted to increase the ride height:
Bavarian Autosport
F 280 016 F
I have no idea what these are either.
Any ideas?
With this setup my car looks like a 1/4 mile drag car :sosad: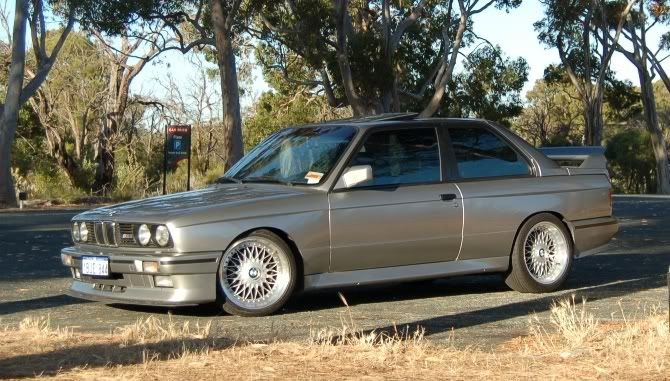 Low in the front, high in the rear.
I was hoping to tuck the rear wheel into the arch (fenders have already been fully rolled) but I think my rims wont allow it.
I have e31 style 5's. 8" on the front with a 10mm offset and 9" on the rear with 19mm offset. Just from looking at it, the rear looks like it sticks out too far to sit inside the wheel arch. I do have Goodyear F1 245/40's on with rim guards - so I can change those to 235 or 225's but that still may not be enough.
Am I shit out of luck with these wheels if I want to tuck?
Does anyone on this board know of a well set up lowered car with e31 style 5's?
I'm really not looking to go full GC etc set up. I'm on a budget and hoping to use the existing shocks. I am aiming to tuck the rear without compromising handling, the front is near perfect IMO, but could be raised very slightly.
Thanks for your input
Ash