An M3 later I thought I would post and say hi to everyone on the boards. I would like to start off by saying that I have been into modding cars since I was too young to drive and I have been on many boards. To say the least this has to be the best board/forum I have ever joined! Everyone on here has been very helpful and has gone well above to help teach me and deal with what may seem like obvious questions.
Ever since I was 15 I was into VW's and my first car was an A2 16V GTI which I absolutely loved, even though it was burgundy with 2 orange doors. I worked very hard after school at a local bike shop and saved every penny I had and I stuck into that car. I finally got it done.... well as done as you can get when you are 17, but it was all one color, Porsche blue. I was driving home from school one day and I noticed a VW Corrado on the side of the road and I decided that I had to have that. So even though my parents were completly against me selling the GTI and getting this Corrado, I pushed and pushed. Well one Saturday morning my mom and I were driving in her 7 series and we pulled into a neighbor hood accross down and she refused to tell me what we were doing. So I sat there and waited.... Well it turned out that she had this brilliant idea that I should get a car nicer than the Corrado (at that time there was nothing better to me than a Corrado) and she picked this car. Well when the guys garage door opened it was an Alpine White E30 M3. It was lowered, had 17's, cams, and looked flawless.
Well the guy ended up taking me for a test drive but would not beat on the car so being young and dumb, I really didn't think about the M, all I cared about was the Corrado.
Long story short, I ended up getting the Corrado, which was a g60, not even a VR6 and in two weeks the charger went on it. So I got a used on put it on the car and one week later I spun a bearing and blew the head gasket. I know right away I must have been a carless kid and beat the hell out of it but I didnt, plain and simple that car sucked.
So 14 VWs later I completed my latest project. It is a 01 GTI 18T that I purchased brand new and ripped it down to a full shell and built it back up again. The car made 581whp with a GT35R on 30lbs. The motor was built and is a 2.0. Here are some pictures: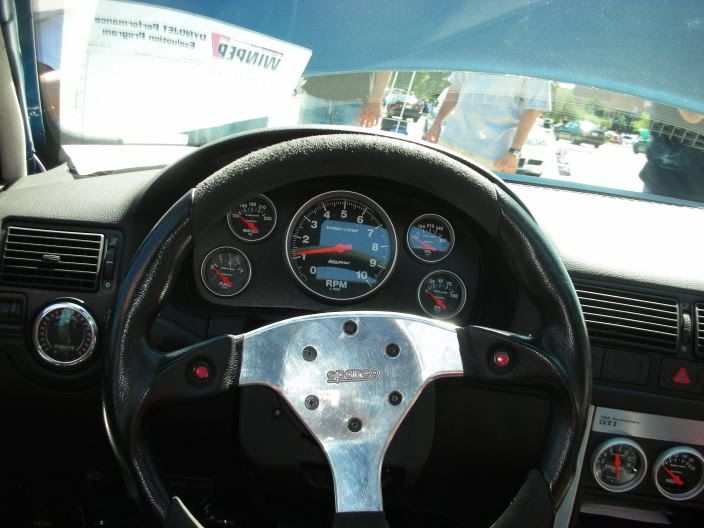 The funny thing is once I got older and more technical with cars I realized how STUPID I was for missing out on the M and since then I have always wanted one. Well I got this GTI to a point where I could consider it finished and wanted to start a new project so I signed up here and bought a 89 DS M as a roller and shipped it from WA to WI.
I know that there are a lot of purists out on here and I regret to say I have already gotten my S54 to fit and that is the route I will be going. The motor is back out now and is being built for FI. Don't worry though I will do my best to make a great example of this car.
Well thats my story for all of those who have helped me so far and I look forward to chatting with the rest of you! Thanks again!
Sam