I was wondering if anyone could help by trying to identify a full part number for the following interior trim part: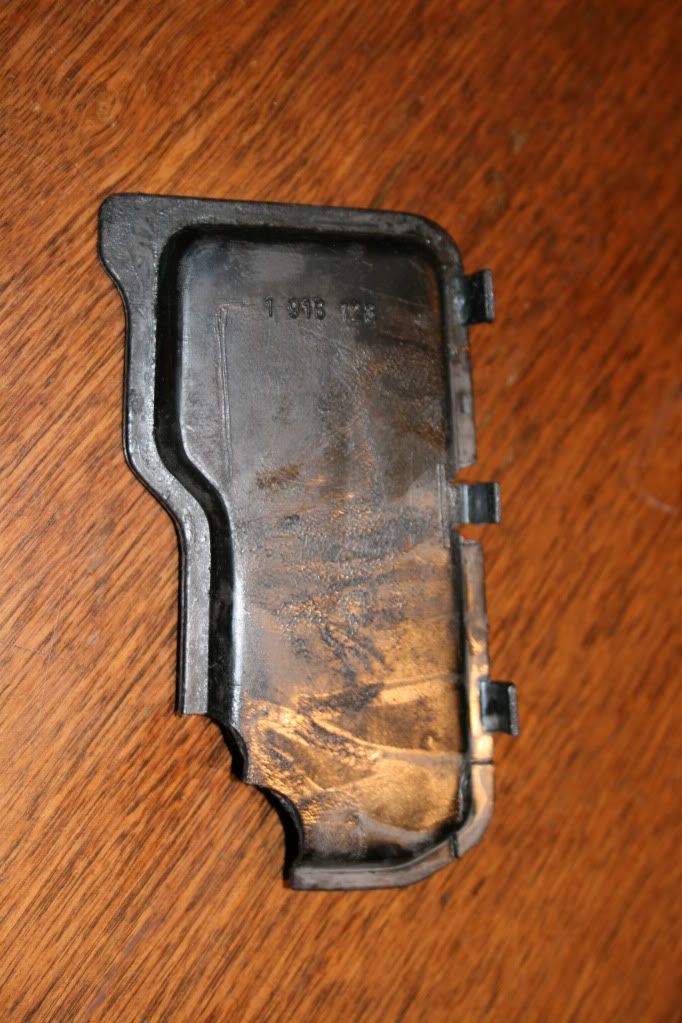 As you can see from the photos, a partial part number is provided: 1-916-123, however the first 4 digits of the number have been omitted. The part specifically is an interior cover that installs over the central locking module/interior light relay bracket (61-31-1-370-734) in the right side foot well (driver's side in a left hand drive car). This part is hidden from view by the right lateral trim panel, which must be removed along with the front right speaker in order to gain access to this trim piece. I have provided some additional photos from realoem to help with understanding of where the part is located on the car.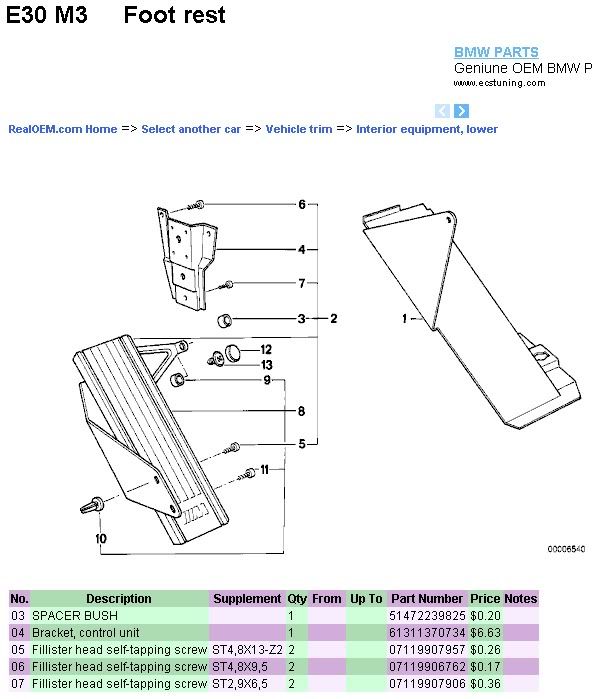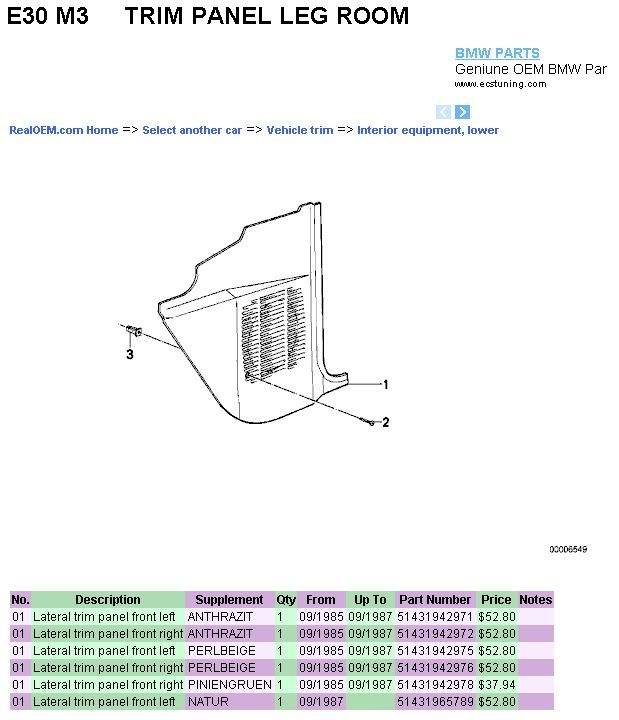 Thanks for the help. As you can see mine is pretty beat up and should be replaced.