Hey Guys,
Lots Pics - 56k Beware
Overall, Car has been running for one day. Will do some more tuning in the coming days and it should be good to go for a real dyno tune in a week or so. Megasquirt was built by RS4PRO here on S14. Very nice guy and helped keep it as plug and play as possible. At the end of the day, it's not truly plug and play, but it's as close as you will get with a true stand alone ECU. I acquired the parts over 2-3 weeks and it took about that long to install everything on evenings and spare time on weekends
Rough Engine Mods:
TMS 2.5L Conversion with 11.25 Pistons
Turner Stage III Head, Motorsports Springs, Larger Valves etc.
Schrick 284 Intake/Evo III 272 Exhaust
50/50 Header, VS Center, Stromung Rear
Evo 300cc Green Injectors (prob upgrade to 440cc soon)
Stock Ignition System
New Stuff:
Carbon Airbox
Megasquirt V3.0 MSII Extra 2.0.1 Release
S54 TPS with Lee Adapter Plate
Removed ICV
Lee Trigger Wheel and Bracket
Sync-ed Throttle Bodies
Perma-Cool Oil Relocation
Innovate LC-1 Wideband
Rough Install:
Trigger Wheel:
1 - Remove Belts, Remove Radiator fan and Radiator Shroud (fan is reverse thread).
2 - Jam smallish crow bar into small slot at flywheel teeth near the starter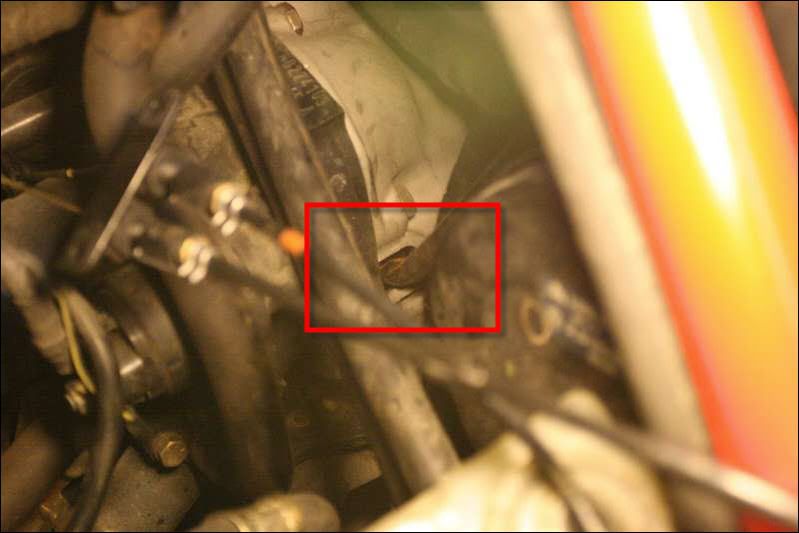 3 - Take a big pole over breaker bar and go!
4 - Remove Pulley, Heat Up Trigger Wheel and and will SLIDE over the pulley very easily, but it will also cool very quickly and tighten over the pulley. I used some shims to keep it up and tapped slowly to get in place. I used some JB-Welt all around the perimeter to keep it in place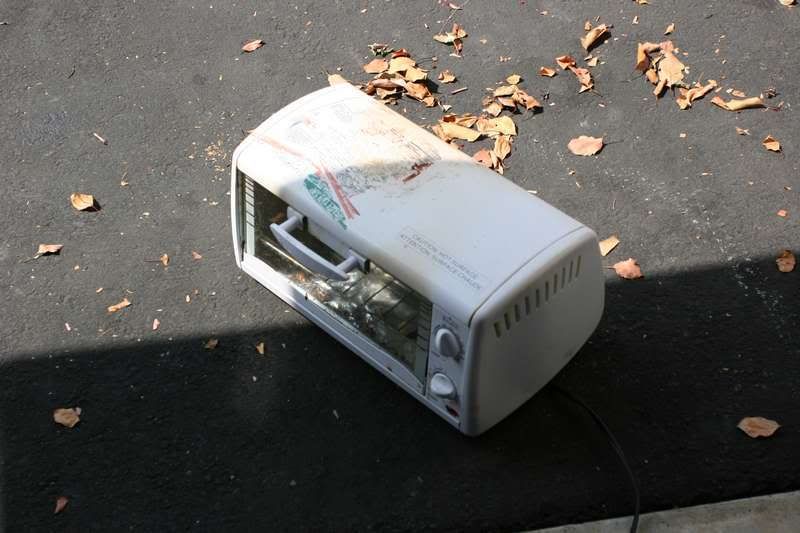 Mounted Pulley on with the trigger wheel peeking out.
I had to grind the bracket a bit to get the VR sensor on the 9th tooth (wanted it perfect. it sits about .03" away from the sensor to the wheel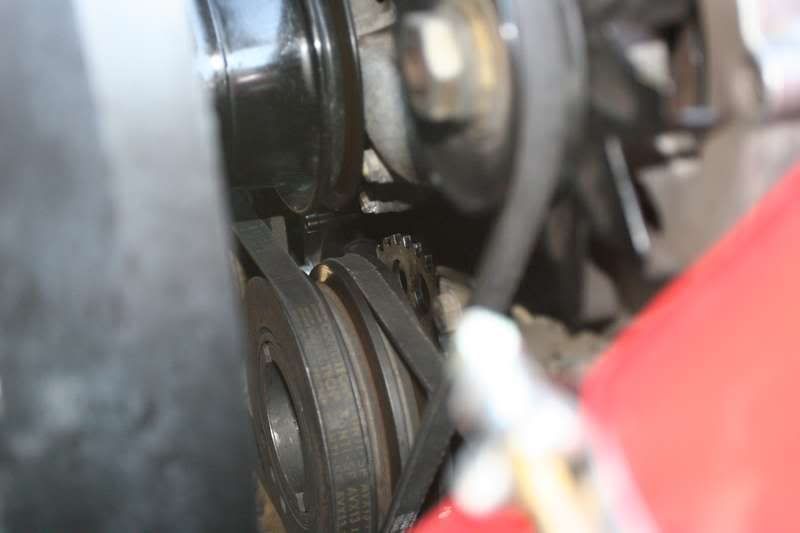 5 - Mount up your Flywheel Sensor to the Bracket. I had to grind down the sensor harness and solder on the wiring. I had to do this because the sensor curves back and would hit the AC Bracket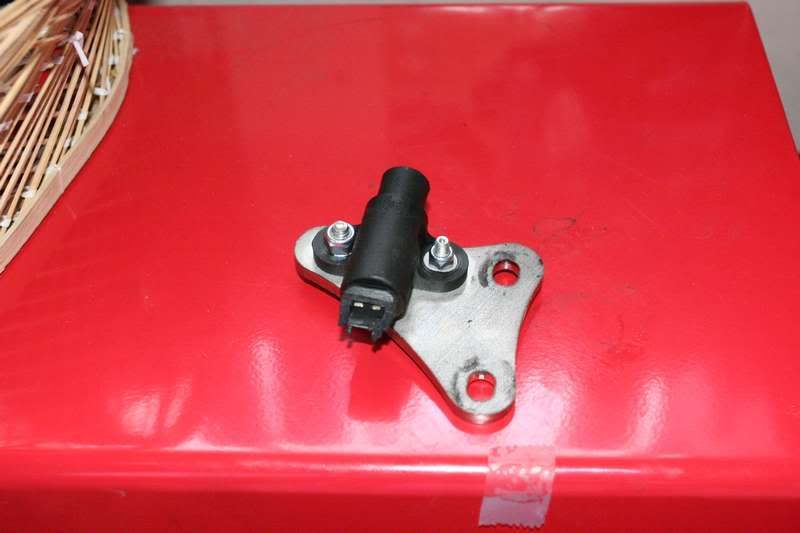 6 - Install GM Air Temp Sensor on Snorkel, took some drilling and used some silicon to keep it tight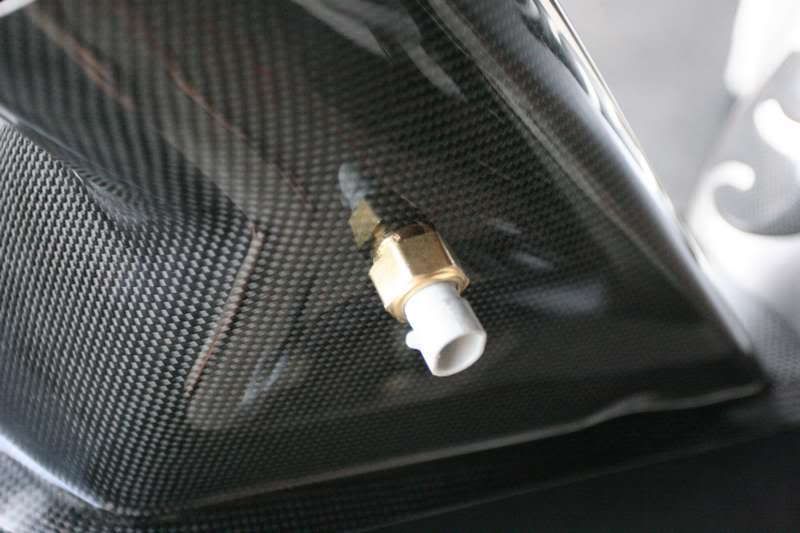 7 - How the ECU Looks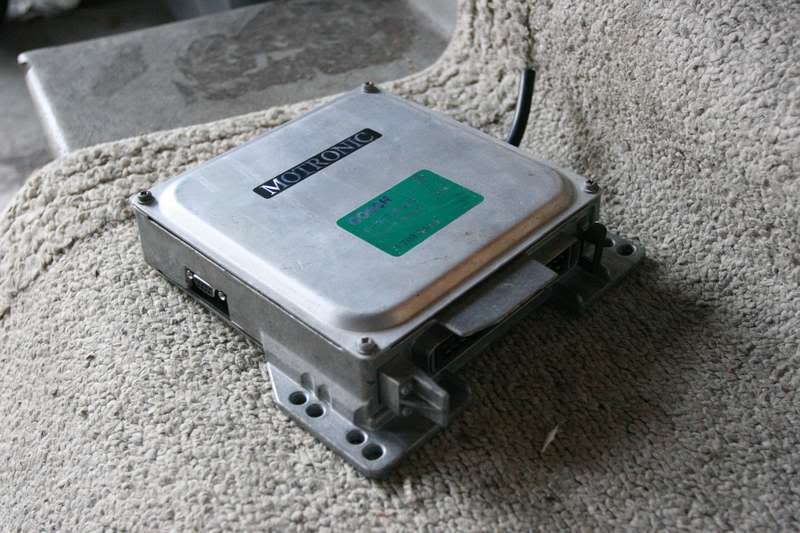 Inside with MSII Daughter Board
8 - Removed Airbox. I got rid of the ICV, did some creative plumbing so the idle screw and the oil seperator use that small little K&N Filter
9 - Some TPS rewiring to accomodate for the S54
TPS on with the adapter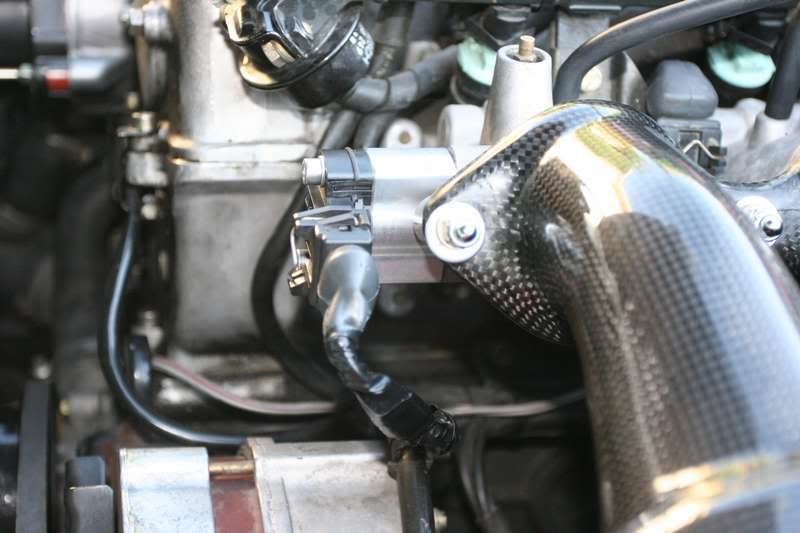 10 - Oil Filter Relocation (will prob use AN fittings later in time)
11 - Put Airbox in
Things not Pictured but still a pain to do:
1 - Remove Stock 02 Sensor and put Innovate Wideband in (following their calibration procedures) Took a unique 02 sensor wrench to get it out with a very long extension to the top
2 - Wiring of TPS took a while to figure out
3 - Have to correctly wire the positive/negative side of the VR sensor with the right wires at the motronic harness
4 - Remove stock ECU, put in Megasquirt
5 - Setup vacuum hoses at throttle sync ports for MAP reading
6 - of course tuning the ECU
Final Product: