Special thanks to Randy at Epic Motorsports for getting the stock MSS60 ECU to run the motor in the E30 chassis.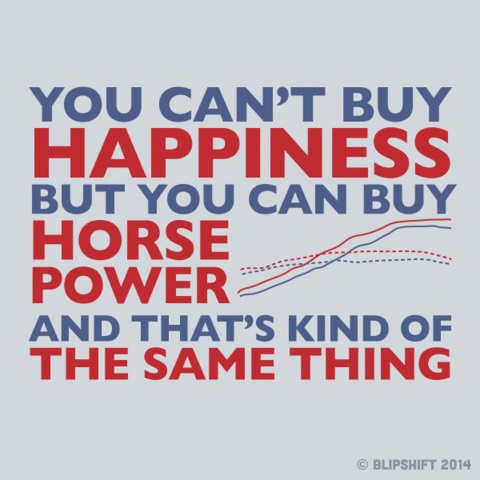 E30 M3 v1.0- stock S14....bought the car this way with a blown motor
E30 M3 v2.0- Euro 3.2- this is the first motor swap I did. Last 5 years before I removed it and sold it
E30 M3 v3.0, 3.1, 3.2 and 3.3- S54- firewall moved back to move motor back 5.5" inches so the dual sump pan could be kept. V3.0 met its demise at VIR where the #5 rod bolt failed (spun bearing? Dunno) and put 4 holes in the block- out both sides and into each adjoinding cylinder). V3.1 just kinda died- appeared to have overheated for some reason...root cause never determined. Took it out and rebuilt it. V3.2 died at High Plains Raceway outside Denver. Either a valve keeper broke or the 6th cylinder valves failed. Died with a whimper.
E30 M3 v4.0 and 4.1- S65 as documented here. V4.0 was still born. Failed idling in the driveway. Appears injector 2 stuck open and washed the cylinder bore and destroyed it. Could be rebuilt but needs to be sleeved. This is v4.1.
For those of you thinking about doing this...DON'T. 1. it makes my car less unique, and 2. it isn't easy. I6 swaps (which this chassis had 2 of- Euro 3.2 and an S54) are so much easier. You have been warned.
The donor motor was from a 2008 E90 M3 6 speed with 59k miles on it that was totalled in a accident that caused the left front suspension to be removed from the car and the front subframe to be damaged. Overall the chassis wasn't that badly damaged.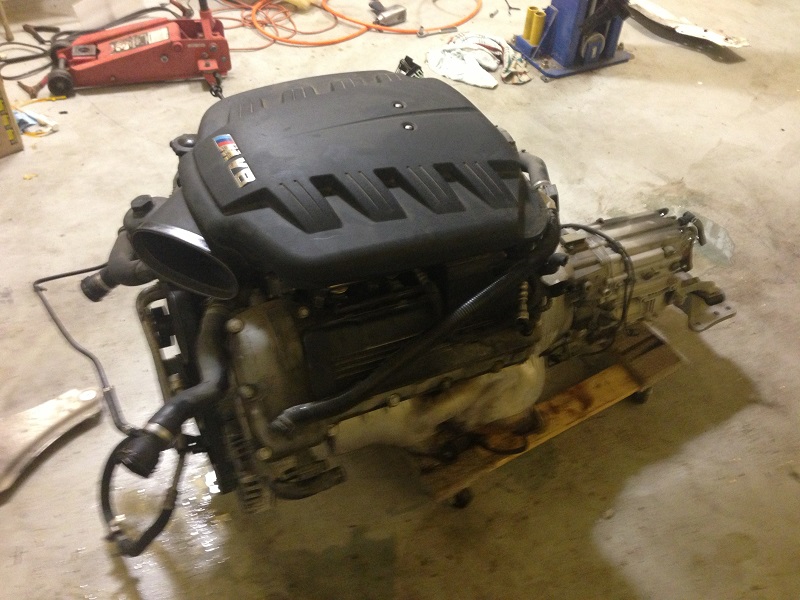 The weight of the E30 M3 race car that had an S54 in it (but moved 5.5" back in the chassis) was 2398 ready to race with a full fuel cell but no driver. The weight difference between the S54 and 5 speed and the S65 and 6 speed was around 120 pounds more for the S65. Only real weight saving measure on the S54 was the 5 speed gearbox and the BimmerWorld strapless flywheel and clutch setup.
So we are going to stick this in there?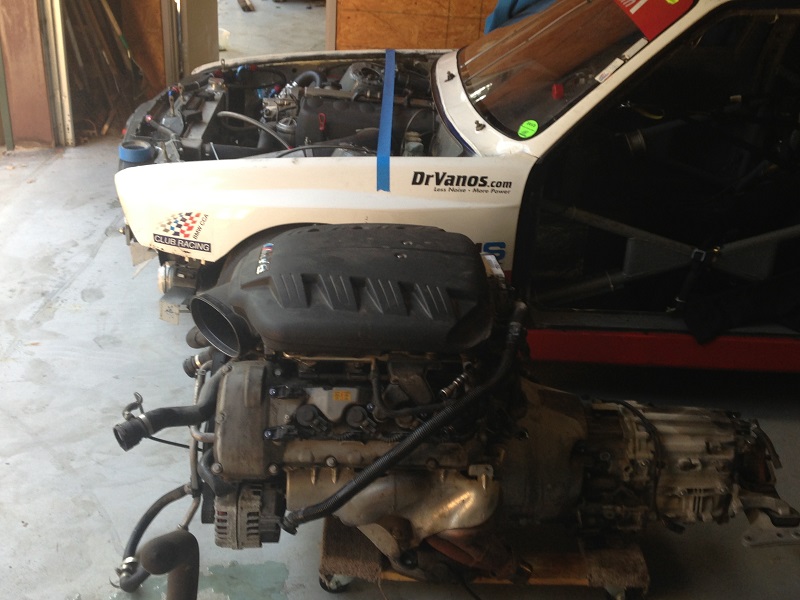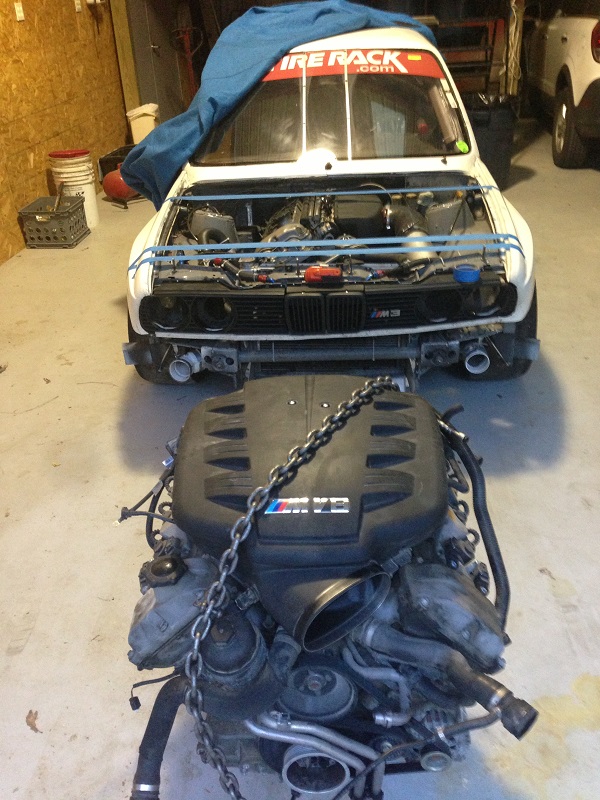 Seriously???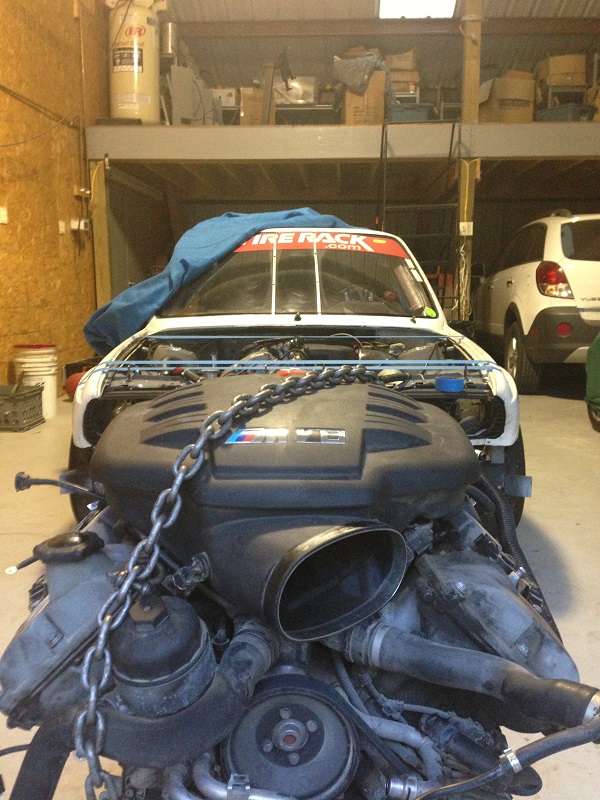 First test fit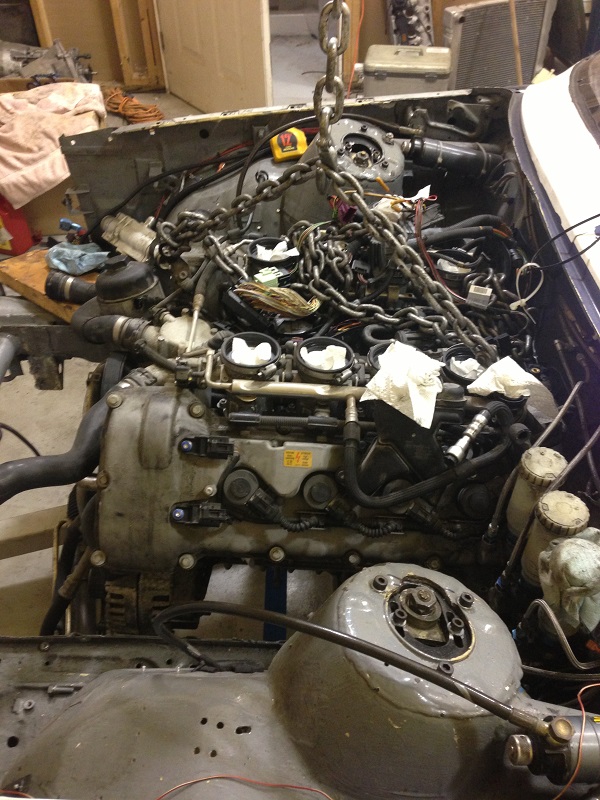 The transmission is ginormous. This isn't all of the tranny tunnel that had to get cut back.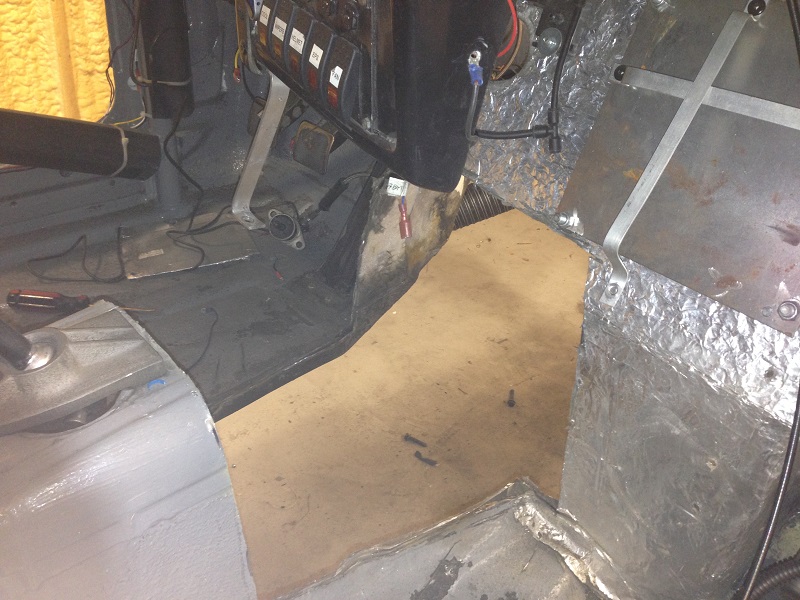 Tight fit but look good in there.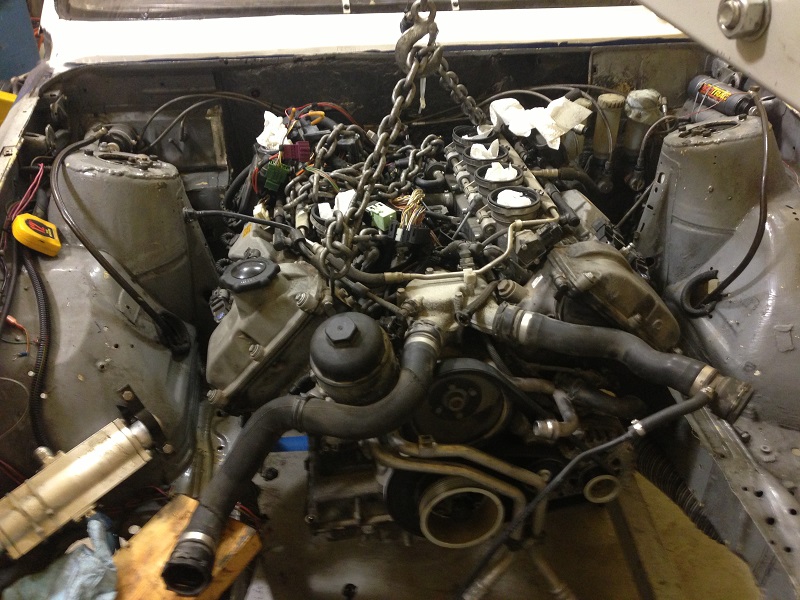 This is where all the problems start. From the other pics you could see that I had the brake master cylinders mounted on the engine side of the firewall. This didn't work, so I had to change to inside mounts. Going to try to create an access door from above to help with getting at master cylinders in and out (and adjusting bias if need be). This pic in looking straight down the firewall.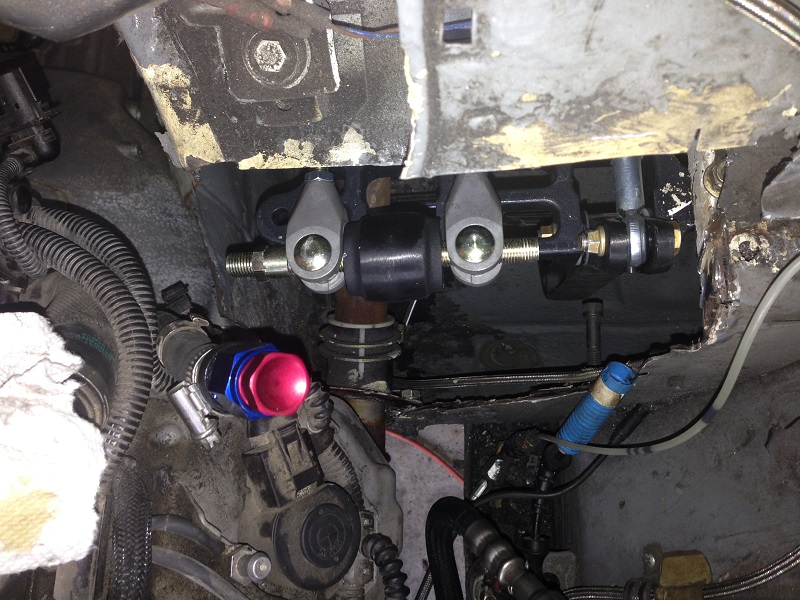 The other issue with this swap is the steering column and the driver's side headers. They all like to occupy the same space. Had to go with a steering linkage from The Arc Asylum to help clear the headers. This swap is not possible with a stock linkage.
Speaking of The Arc Asylum...I needed a modified subframe from them which you can see in this pic. This was early in the motor arm fabrication phase, the motor moved back another couple inches from when this pic was taken.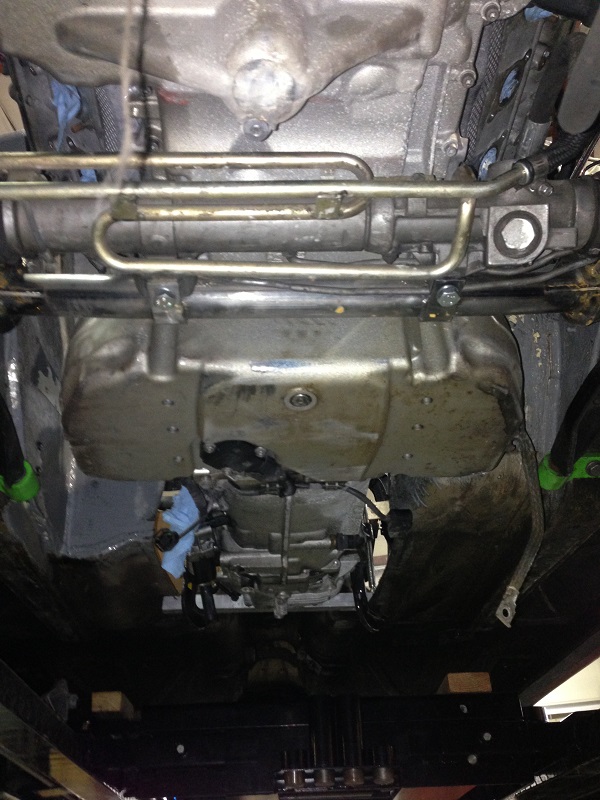 This is the motor located in the chassis and supported from above (but fully able to move any direction to get the motor exactly right). You can see the mark in the 2nd pic on the crank nut that showed the center on the motor. We measured repeatedly from side to side to keep this line in the middle of the car.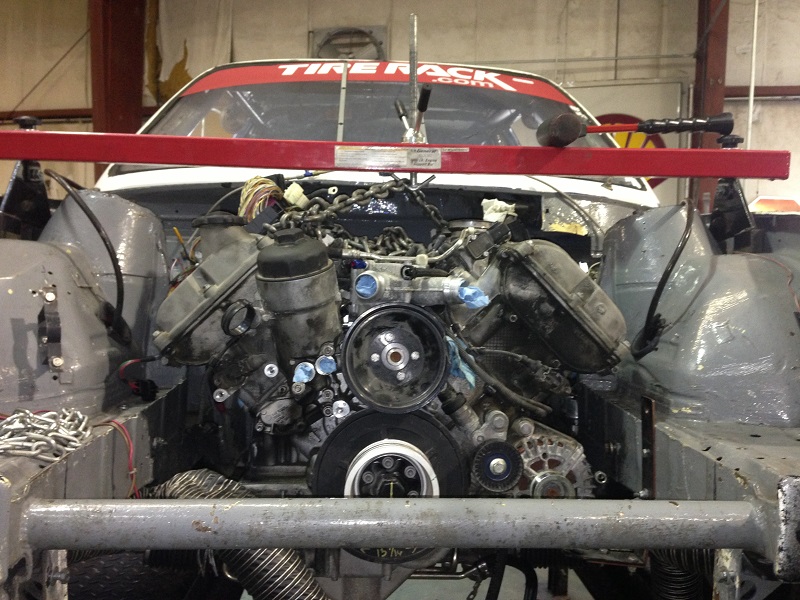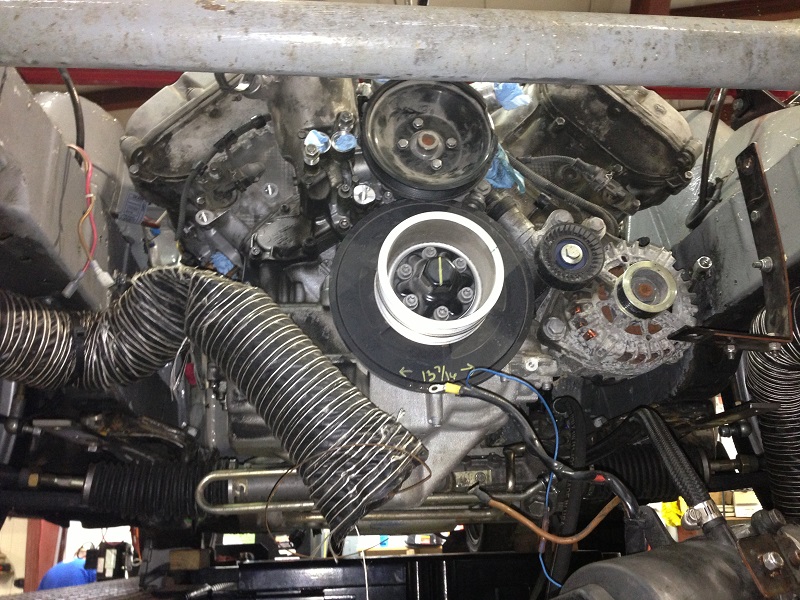 The initial fabrication of the passenger side motor arm (done with paper). Then in metal tacked to the motor mount.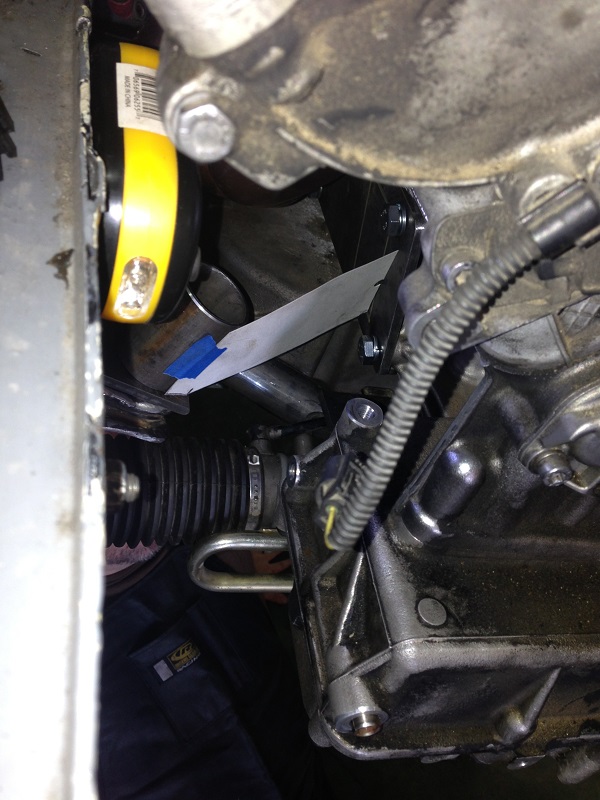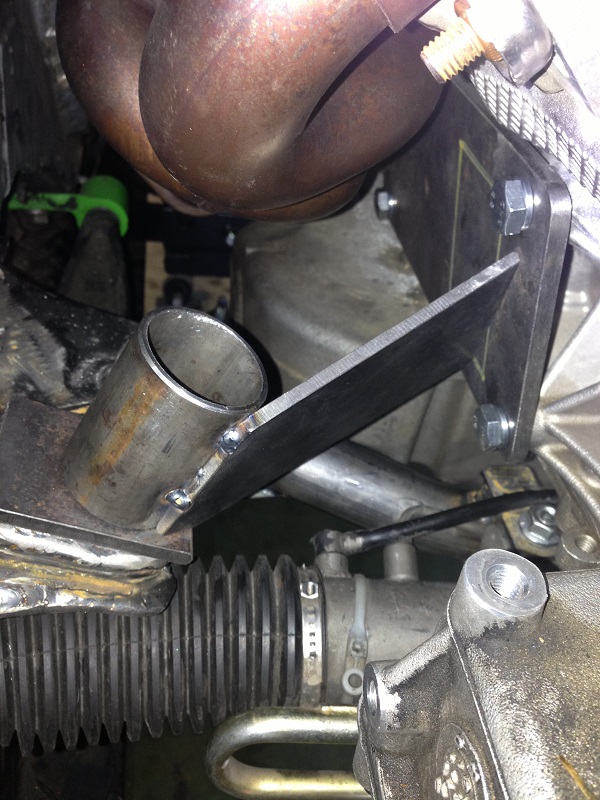 Crappy pic but this is where you can see the space constraints on the driver's side with the steering column and headers.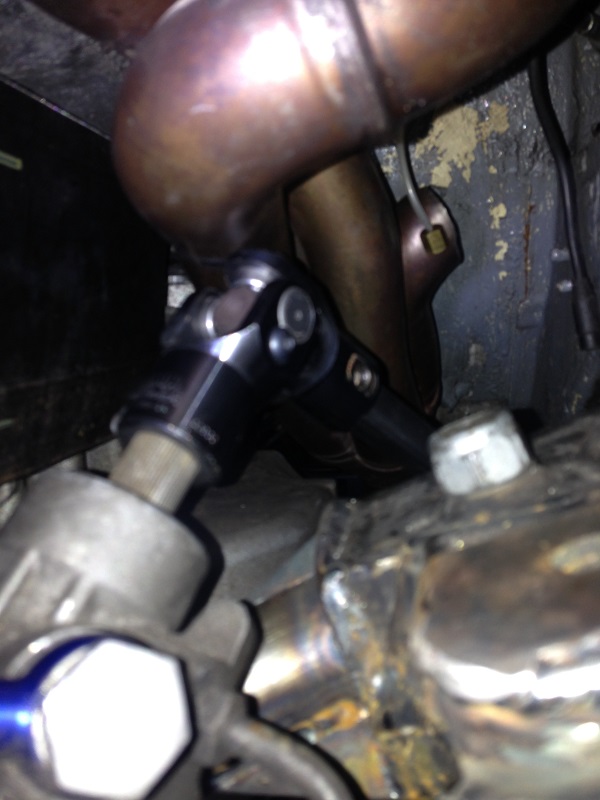 Driver's side motor arm taking shape.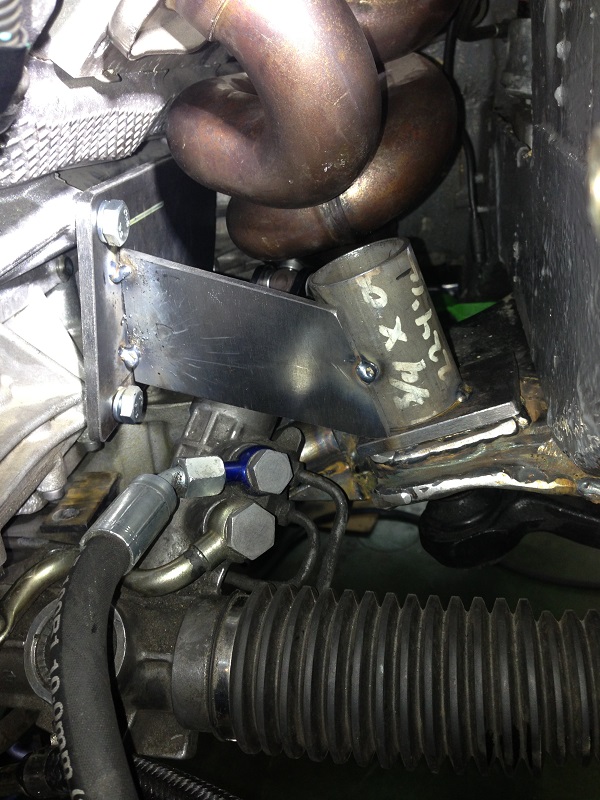 Passenger side motor arm half way finished.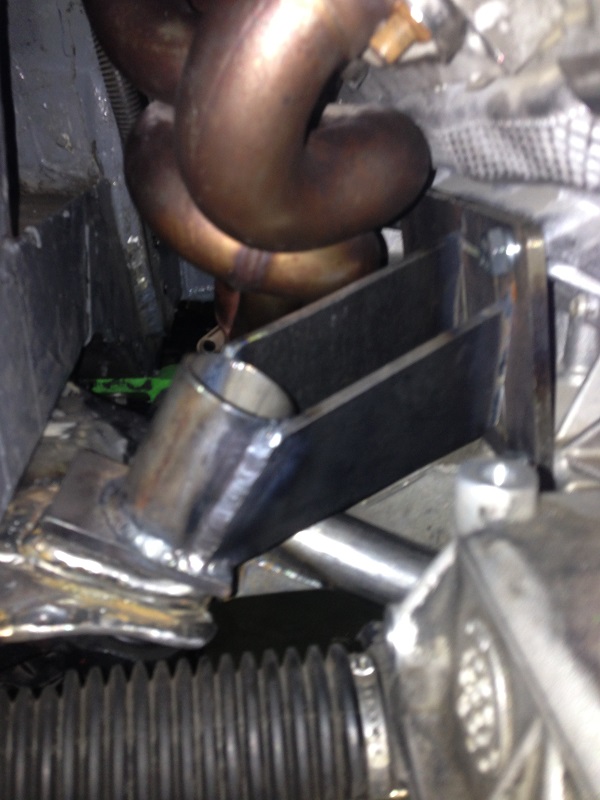 This is where the motor arms are half way finished and the motor can actually sit on the arms.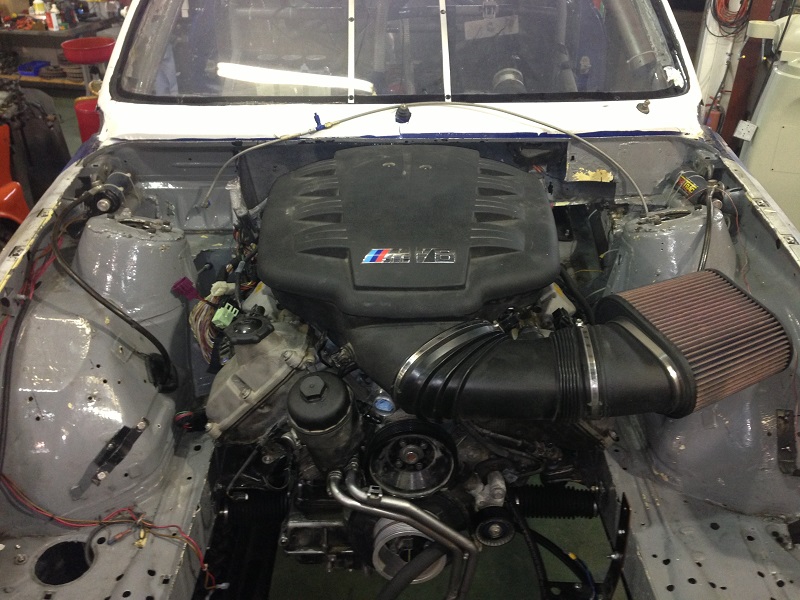 Tranny mount taking shape
So all that I typed up while still working on. Fast forward some. Got it in and running but had an injector problem (most likely self inflicted) that took that motor out. Bought a new motor.
So....fast forward to now. Actually these are work in progress pics but show the details.
Motor in car with powder coated subframe, engine motor arms and tranny mount.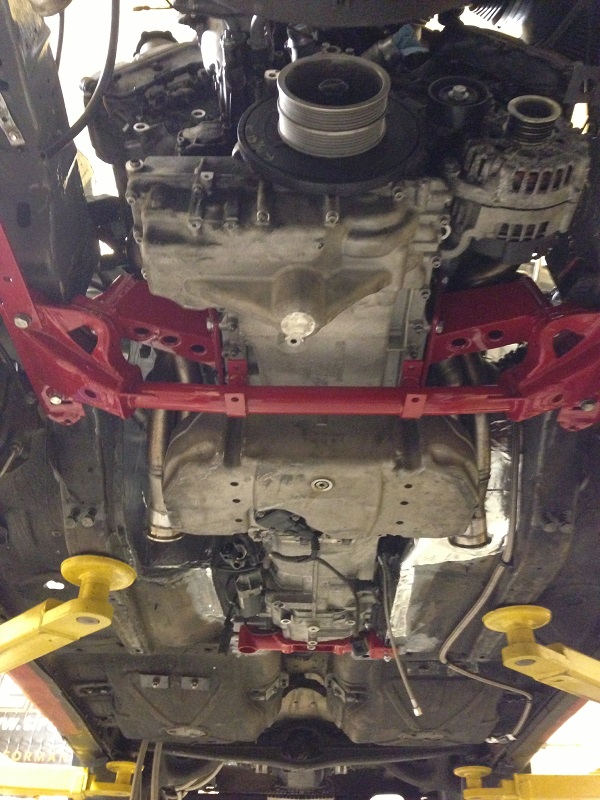 Tranny mount specifically.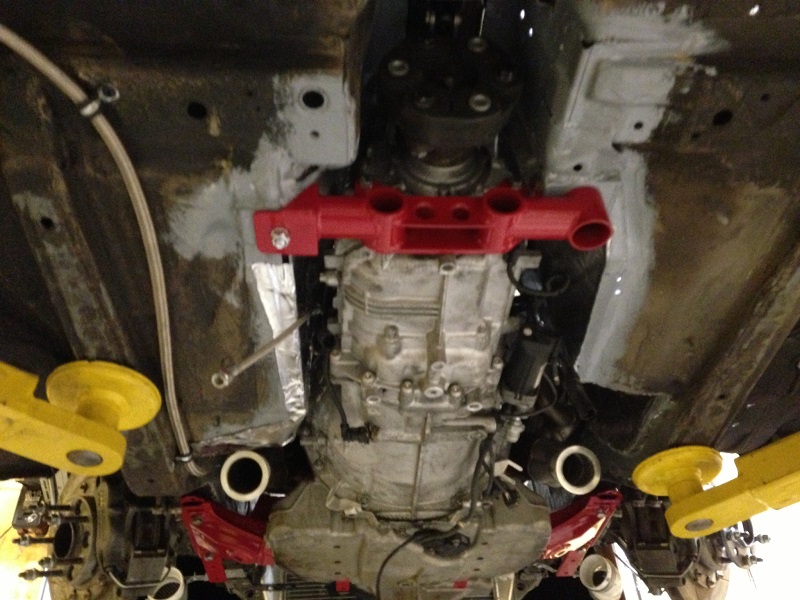 Exhaust front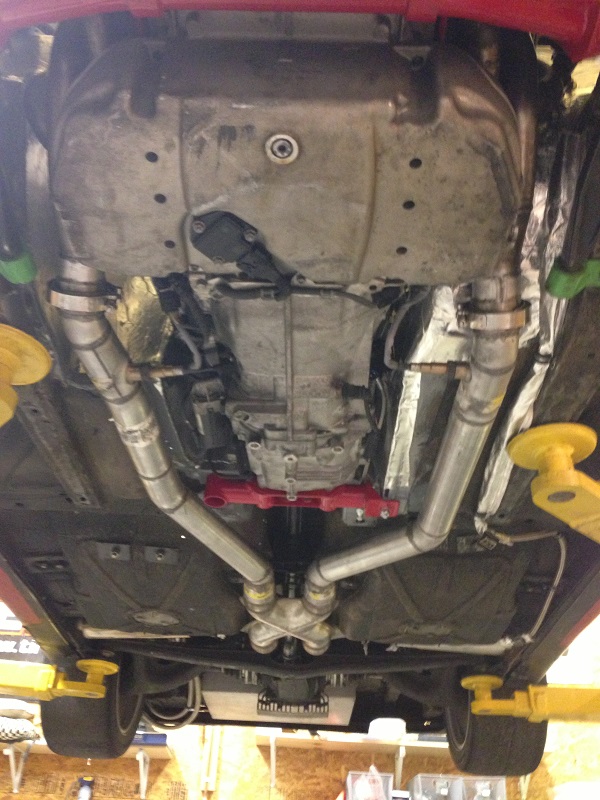 exhaust rear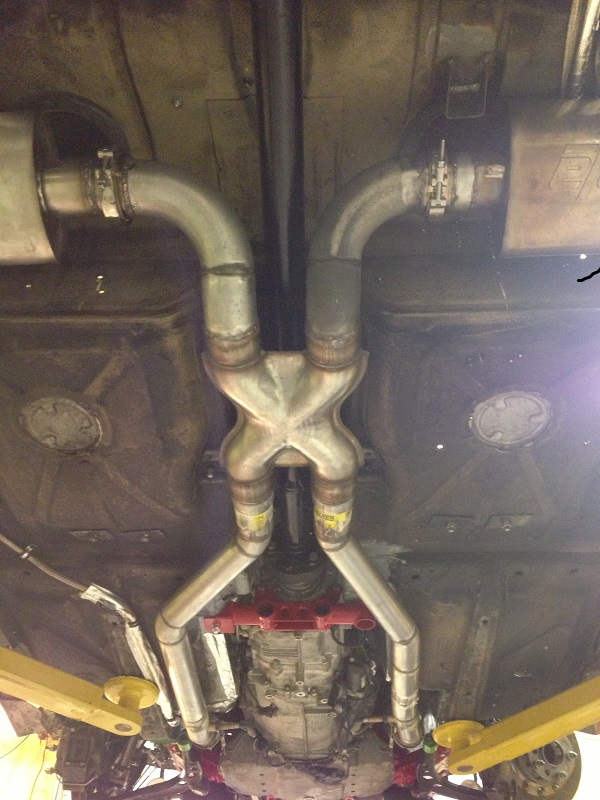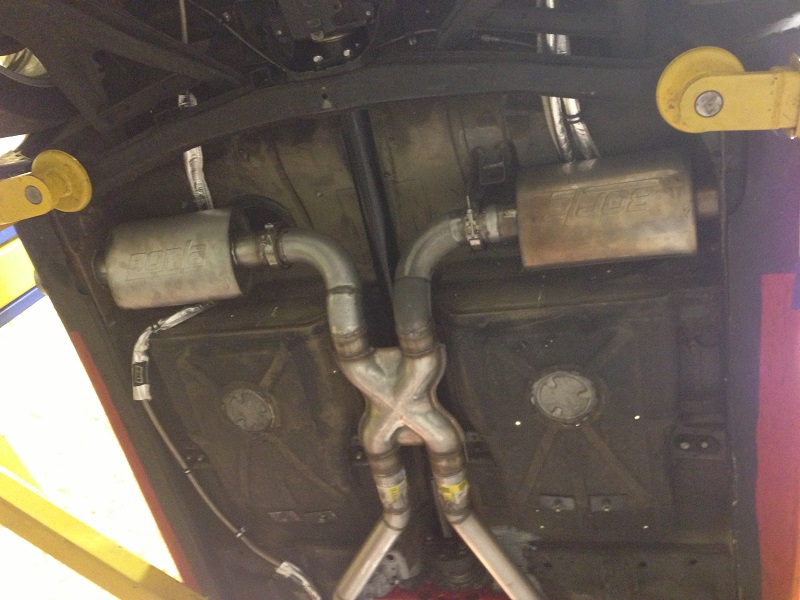 Engine in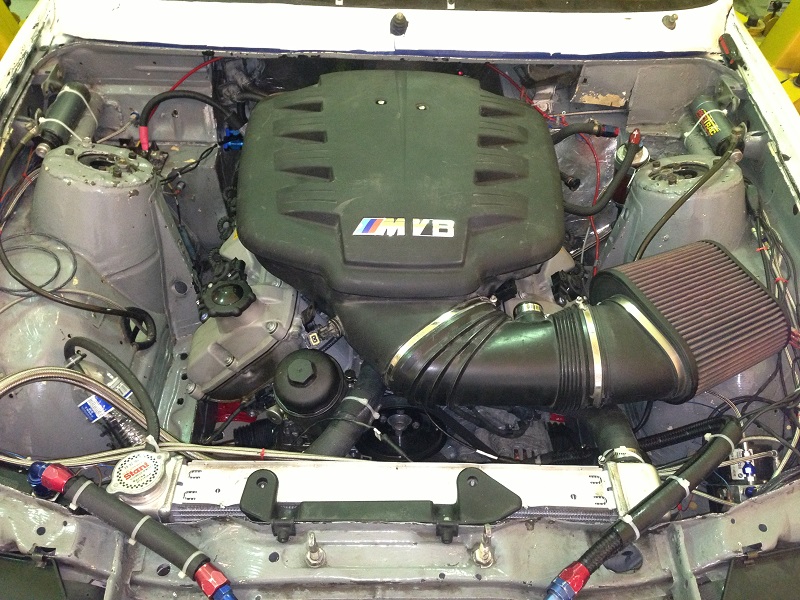 Where are we now? Went to as dyno Friday but wasn't able to get it tuned. Runs a bit rich but not bad. Dyno was a dynocom. FWIW (not much) stock S54s put out 270 on this dyno, stock E9x M3s do 330-340. Tuned E9x M3s do 400. Best run was 420.
It was the plan to run a DE next weekend to shake it down then race at the Texas Trifecta II at Circuit of the Americas March 21-23, then VIR a few weeks later. However, a garage mishap with a cutoff wheel today required emergency surgery on my left thumb. The extensor tendon was cut. Racing on hold for 3-6 months. So....this project is in hold until I can grip the wheel again.